Hey there crafty friends! The newest collection from The Reset Girl, Shine, is now available for preorder!
This collection is all about embracing your imperfections, sharing your gifts with the world, and being uniquely YOU! I know you're going to love it just as much as I do, and wanted to share the story behind the collection.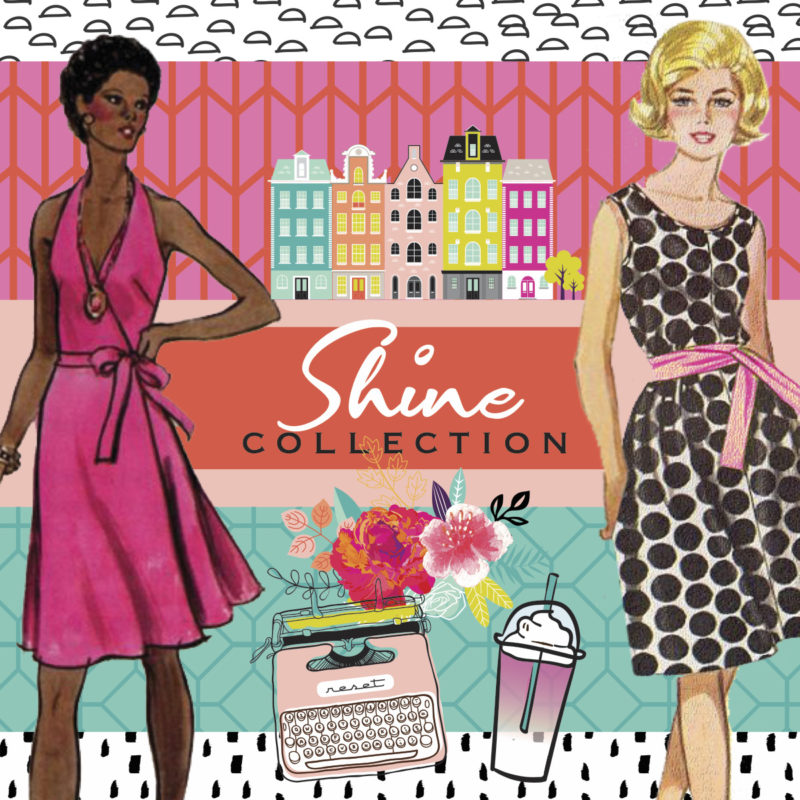 We live in a world filled with creativity. Everywhere we look, everywhere we go, we are surrounded by the creativity of others. At times, this is a beautiful realization, but at others, it can leave us forgetting about our own amazing gifts.
This collection, Shine, focuses on expressing your creativity and sharing your talents. Celebrate your love for crafting and get messy!
Each one of us has a unique perspective and a wonderful gift. Shine challenges you to take that gift and create something that is one-of-a-kind… just like you.
Many of us have a tendency to compare our talents, criticize our own work, or apologize for not being the same as others. There is no better time than now to step away from those habits we have formed and instead, celebrate the imperfections of our personal style.
This vibrant, urban, and hand crafted collection features an eclectic mix of modern meets vintage, watercolors, and illustrations! You'll find fun cityscapes and gorgeous florals ready to be used in all your crafty projects. Icons like pencils and globes are brimming with color and a mix of patterns!
Channel your inner child, color outside the lines, and most importantly, have fun with it! It is your time to shine!
Whether you're listing, scrapbooking, planning, or doing a crafty project, this kit is sure to spark your creativity! Pick up kits from the Shine collection in the shop!