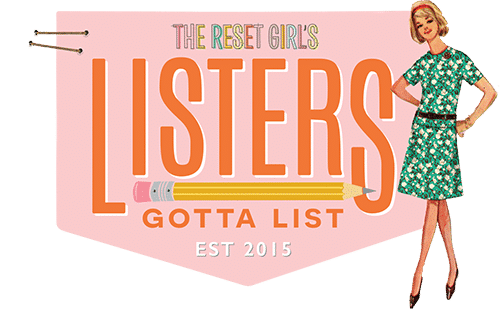 Welcome to our signature crafting challenge here in the Reset Community, ListersGottaList! This beloved challenge originally debuted in the Spring of 2015 and quickly went viral when it was downloaded over 27k times in over 100 countries its first month! Since then it has helped grow a large crafting community who love to list creatively.
Our challenge has been embraced by people of all ages, and even by those who never considered themselves crafty. You can keep it super simple and just make a list with pen and paper or add some creative touches with extras like stickers and markers. Sometimes our prompts ask questions you never thought about, and it's a super easy way to document your life. Once your journal is filled with your lists, you will have a wonderful keepsake your family will one day cherish.
ListersGottaList has a special place in my heart because it's the first creative activity that got me crafting regularly and helped me discover my own personal crafting style. I invite you to take the challenge and grow your own creative wings with us!

 We made a fun new change to our traditional way of doing ListersGottaList, and this time we are bringing you a seasonal challenge! Each challenge provides 60 prompts that you can pick and choose from and YOU decide if you list each day or each week. Work at your own pace and complete all 60 for the fall, or just what you feel inspired by. You can jump in any time there is no deadline for getting started!

Choose from Two Types of Formats

Save the files for the Prompts Kit or the list to your computer FIRST.
Open the saved documents and print. 
TIP: If you choose the Prompts Kit I highly suggest printing your designer prompts to sticker paper. You can also use the Cut Files version to create prompt sticker sheets using a Silhouette or Cricut machine. We have a helpful page featuring videos and a free cut file if you need help making these into stickers. 


Write out the prompt, or attach a prompt sticker to the page and create a list of responses to the prompt. It's especially fun to decorate the page with journal cards, stickers, washi and embellishments. We created the Crafty Club Kit just for that purpose! Use the included décor to turn your page into a work of art. You can list directly on the journal cards, attach to the page and then decorate with stickers and washi tape.

Once your page is complete, snap a photo and upload to one or both of the following: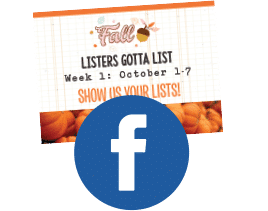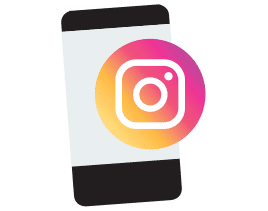 Upload your photo to Instagram and use the hashtag #ListersGottaList 

Don't know what to buy?  My personal listing supplies and crafting tools can be found here and I recommend starting with a Crafty Club Kit for decorating. 
I have recorded over 20 videos that share my step by step listing process and put them together in a Listing Process PlayList for you. My current process for listing is here.
How about setting the mood? I have an awesome PlayList of relaxing music that is perfect for the season. Just hit play and list while you listen!
Want to be reminded when the winter ListersGottaList challenge is ready? Sign up for TheResetGirl Insider newsletter and we will automatically send you the links when they launch.
Anything we missed? Send us an email to [email protected] and we can help you out!