Hi Dolls!
Can you believe we're nearing our third quarter of this year?  I hope you all have taken advantage and been productive with your 2019 personal and crafty goals!  We're gearing up for new and exciting changes at The Reset Girl, but those won't be revealed just yet.  Today it's all about what we're spying on the inter-webs, hehe.
We came across this set of pretty pages by the lovely Debi Huntsman and were amazed that she's new to The Reset Girl Community.  She caught on quickly and has dazzled us with her creative talents and personality.  We're digging her layering skills and how she dates her Lister's Gotta List pages.  Debi is our our i-Spy pick of the month, and we hope you're inspired to grab your TRG stash and get to crafting!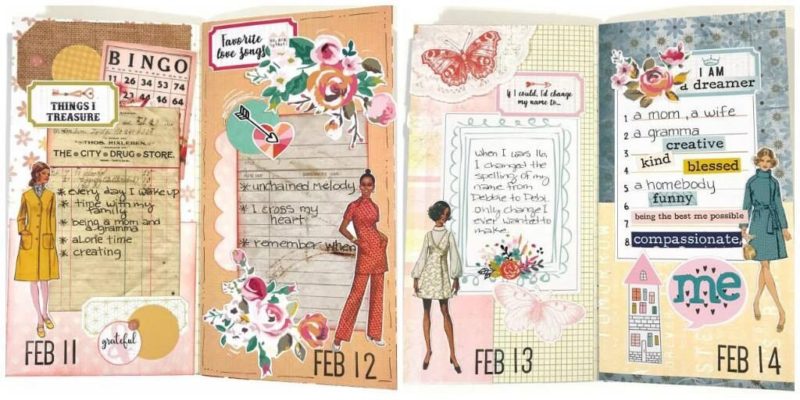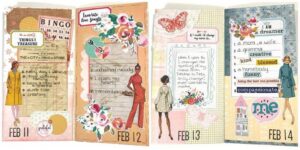 As a reminder, our Spring edition of the Crafty Club Playbook is set to hit our Print & Snip shop in just a few weeks, so be on the look-out for the news on that.  In the meantime, grab the Winter edition of the Crafty Club Playbook HERE.
Also, visit this link for our newest monthly collection "Hopeful".  It's beaming with vivid colors, playful images and the yummiest of patterned papers and extras like Washi Flags, Dictionary Tags & Flash Cards! YAY!
We're keeping a lookout for fabulous projects made by our customers, and we want to feature those right here on our very own The Reset Girl blog.  Simply use #TheResetGirl hashtag when posting your TRG projects.  We're looking for creative use of the product, and clear & bright photos.  If we feature it on our blog, you will receive digital store credit for more TRG goodies!  YAY!
Be sure to join The Reset Girl's Crafty Club Group on Facebook if you have not already, for more fun inspiration.
Happy Crafting!