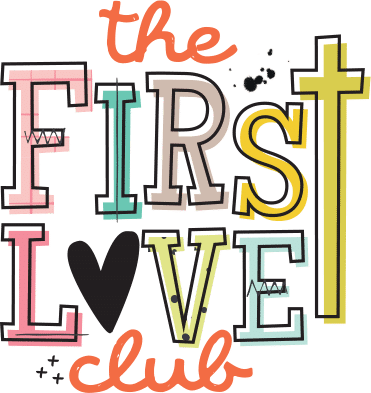 The First Love Club is a positive, encouraging community of Christian believers who are looking to strengthen their relationship with Jesus through creativity, mutual support and sharing resources. We call ourselves The First Love Club as a reminder we strive to love Jesus first in our lives.

In this Club, members share posts of their love for Jesus, Bible studies, creative journaling layouts, scripture writing pages, personal quiet time spaces and more. We support each other in prayer and celebrate our blessings.
 We will be offering a variety of different creative challenges throughout the year, which can be a wonderful way of exploring your creative talents, learning or trying out new skills, and glorifying God through your creations. Whether you're new to Christianity or have been studying scripture your entire life, we welcome you with open arms.

One of the greatest ways we can understand God is to spend time in His word. One way we can interact with His word is by writing out scripture and pondering it's meaning thoughtfully. Each month we provide a list of scriptures we will be writing out together and can further discuss in the Facebook group. Embellish your scripture with stickers, stamping, paint or anything that brings you joy. Take a snap of your lists and share with us on social media using the hashtag #TheFirstLoveClub.
Use the challenge to practice your lettering skills, use stickers, washi and die cuts, swish the pages with watercolors, or whatever your imagination chooses to showcase the beauty of Scripture.


Are you ready to jump in? Did we have you at hello?
We currently host our club as a Facebook group.  
Upon joining the group, PLEASE read the "Pinned Post" at the top where the community guidelines live. This includes the rules for the group plus it will get you up to speed on how to participate. 
When requesting to join the group, please be sure to respond to the three simple questions to get approved. You will not be able to join unless you respond to the questions. 
Please note that this group provides scripture-based challenges. Everyone is welcome, but posts and activities will be based on the Bible and Christian living.


Cori hosts a fun LIVE crafting show called Chapel Crafting with Cori each month on YouTube to encourage you to work on your monthly club challenge. You can check our calendar to see when the next one is scheduled and also sign up for a text reminder so you don't miss out! 
Want to check out past episodes? Watch our playlist HERE. 
You can also watch from here when we are LIVE.