Description
Please read THIS PAGE before purchasing
These are downloadable files – No physical product will be sent.
This insert collection was designed to help you grow your faith, spend time in the Word and develop a closer walk with the Lord.
Big Vision: These inserts are perfect for building a vision for your life. Habakkuk 2:2 urges believers to, "Write the vision, and make it plain…"
Whether you use them to build a vision board to represent your future life, a goal you want to achieve or a project you desire to finish, these pages are perfect for documenting them all. How I use them
How I use them: I use mine for creating vision boards (like my dream of full-time RV living as seen below*) and house projects. I LOVE building pages that inspire me towards the goal! I often pray over them as well, always asking for the Lord to guide my heart towards what He would have for me.
*we made this happen when we bought our RV in January of 2017 and made it our home in June 2017.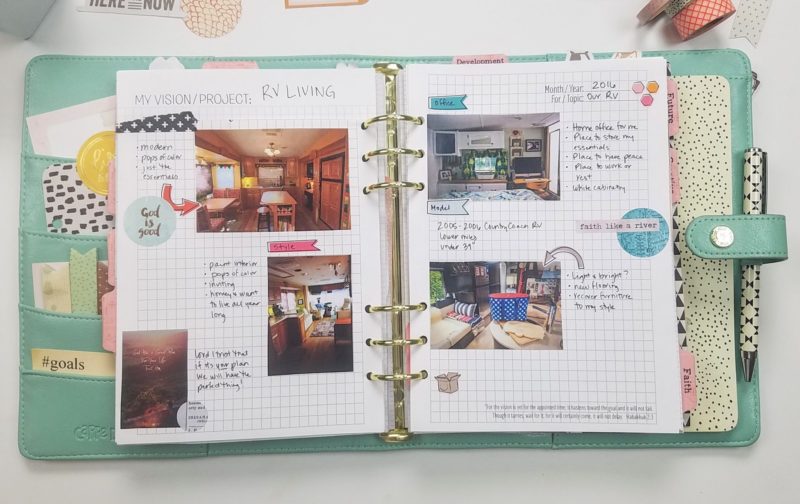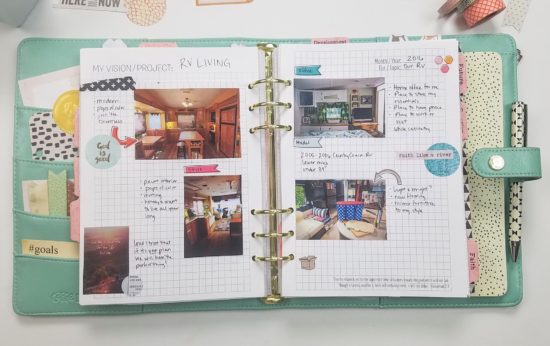 Want to take my Faithful Girl online workshop? Sign up here to be notified when it's launching…and join my #FaithfulLifeChallenge while you are at it!
Take a peek at my Faithful Girl in person workshop page to see if there is a class coming in your area. It's my favorite class to teach!