How does it work?
To Watch live when I broadcast go to my YouTube channel and look for the live broadcast. There should be an icon that looks like this



Want to know what time this airs in your time zone? Use this converter. We try and broadcast on Friday nights 8 PM PST (Pacific Standard Time)
FREE SWAG!
Guess what else? We made some really fun printables for you to use in your planner or notebook too! There are planner stickers to mark upcoming episodes of the Late Night Crafty Club in your planner, stickers for decorating, a fun membership card, a decal for adding to anything, a label for turning a notebook into a craftybook, an A5 planner page for taking notes during the episodes, a checklist for writing down supplies and stuff you need to get your crafty on for each episode PLUS a cute dashboard embellishment to remind you to keep getting your crafty on! Fun, right?!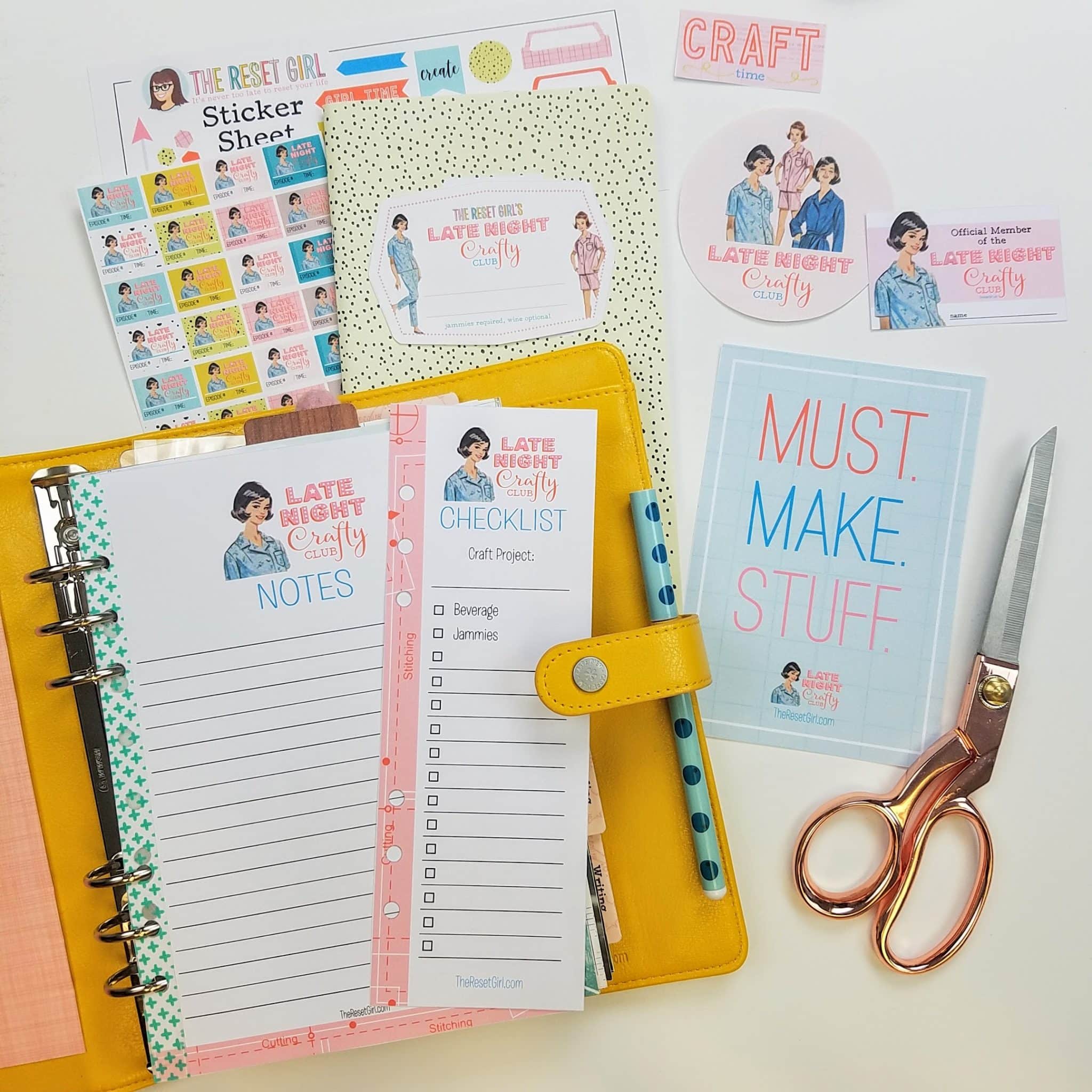 Click HERE to sign up for the newsletter and get your FREE Late Night Crafty Printables!
I truly hope you enjoy the episode and are interested in seeing more! If you have ideas for future epsiodes just leave them in the comments below.
Thanks so much for watching and being part of the Late Night Crafty Club!
Love, Cori