January is here and it's time for a brand new year. The possibilities ahead feel so exciting! I can't tell you how much I embrace the idea of resetting and getting a do-over, it was definitely why I created the name The Reset Girl in the first place. This month I wanted to focus a bit more on resetting our routines and habits, and that includes making self-care a bigger priority.
My Self-Care challenge for January will inspire you to start focusing on taking care of YOU this month, with a twist.  This month I wanted us to incorporate some action into our challenge that would reward us with the feeling of peace and balance. So some of the prompts are designed to get you to create a self-care routine, build a little vision board in your planner, clean out your purse or organize something (as small as a drawer or as big as a closet).
This fun daily photography challenge will get you creating self-care moments that will make you feel present and inspired, plus challenge you to actually complete little assignments designed with you in mind. Hopefully, you will embrace routines and rituals that honor you. Sign up here to have the printables delivered directly to your inbox. After you have downloaded the Challenge Sheet, print it out, and fill it with your ideas for how you will accomplish each prompt for the day.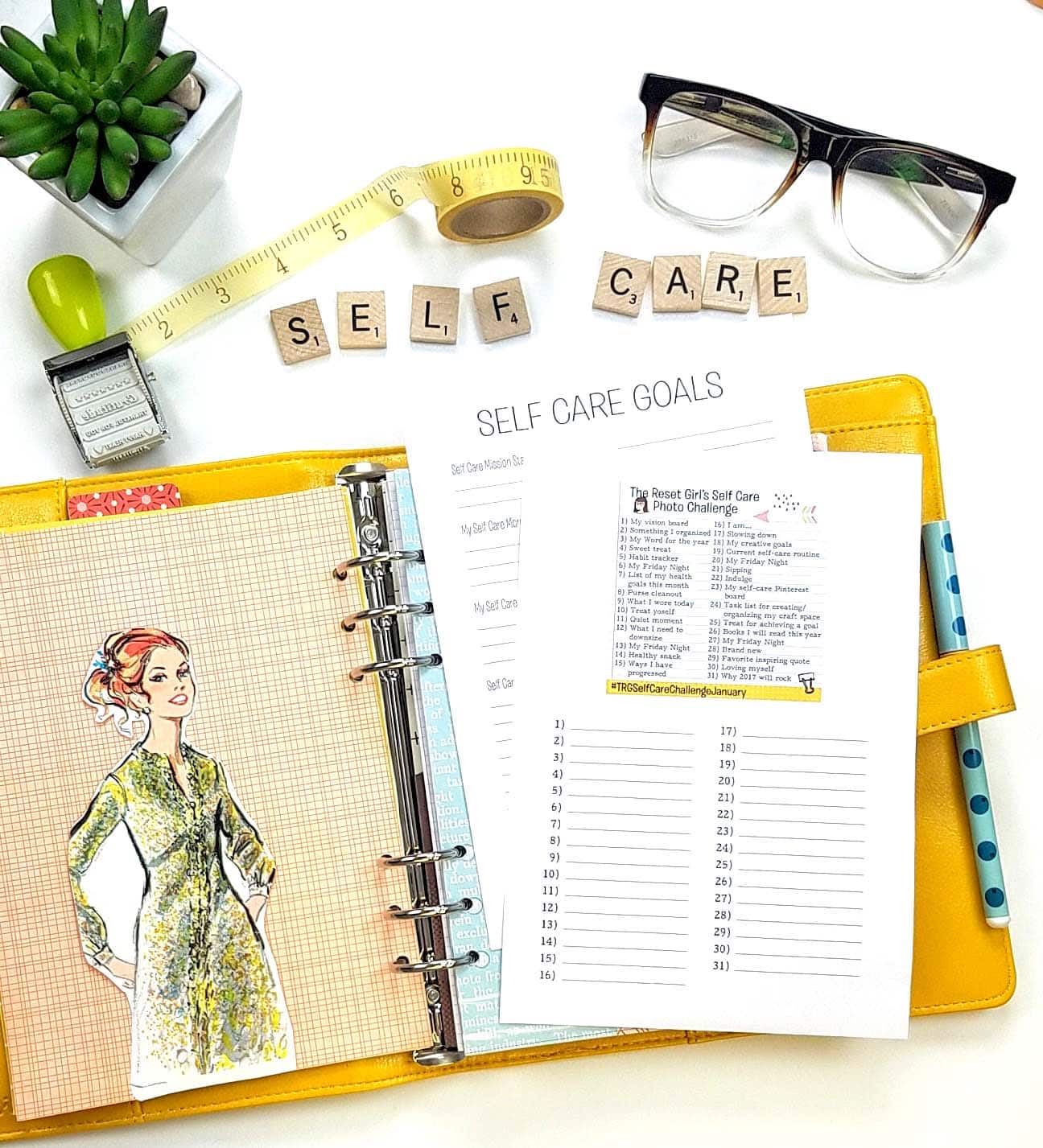 Planning ahead keeps you organized, saves time and will keep you consistently posting. Each day you will take a photo that best expresses that prompt and post on Instagram along with the hashtag.
Let's Get our Self Care On!
To kick things off, I'm sharing my Pinterest board with over a 100 pinned blog posts which are packed with Self Care resources. I personally schedule a little self-care reading every evening and most of the time I choose a few blog posts from this board to read. Use my board as a starting place to create your own, and fill it full of ideas and resources for making self-care a bigger part of your life. Think of it like your own personal library or even an emergency plan on a really hard day.
In addition, you can also print out the Self-Care Goals Insert (pictured below) for your planner to help you plan out what you will focus on this month.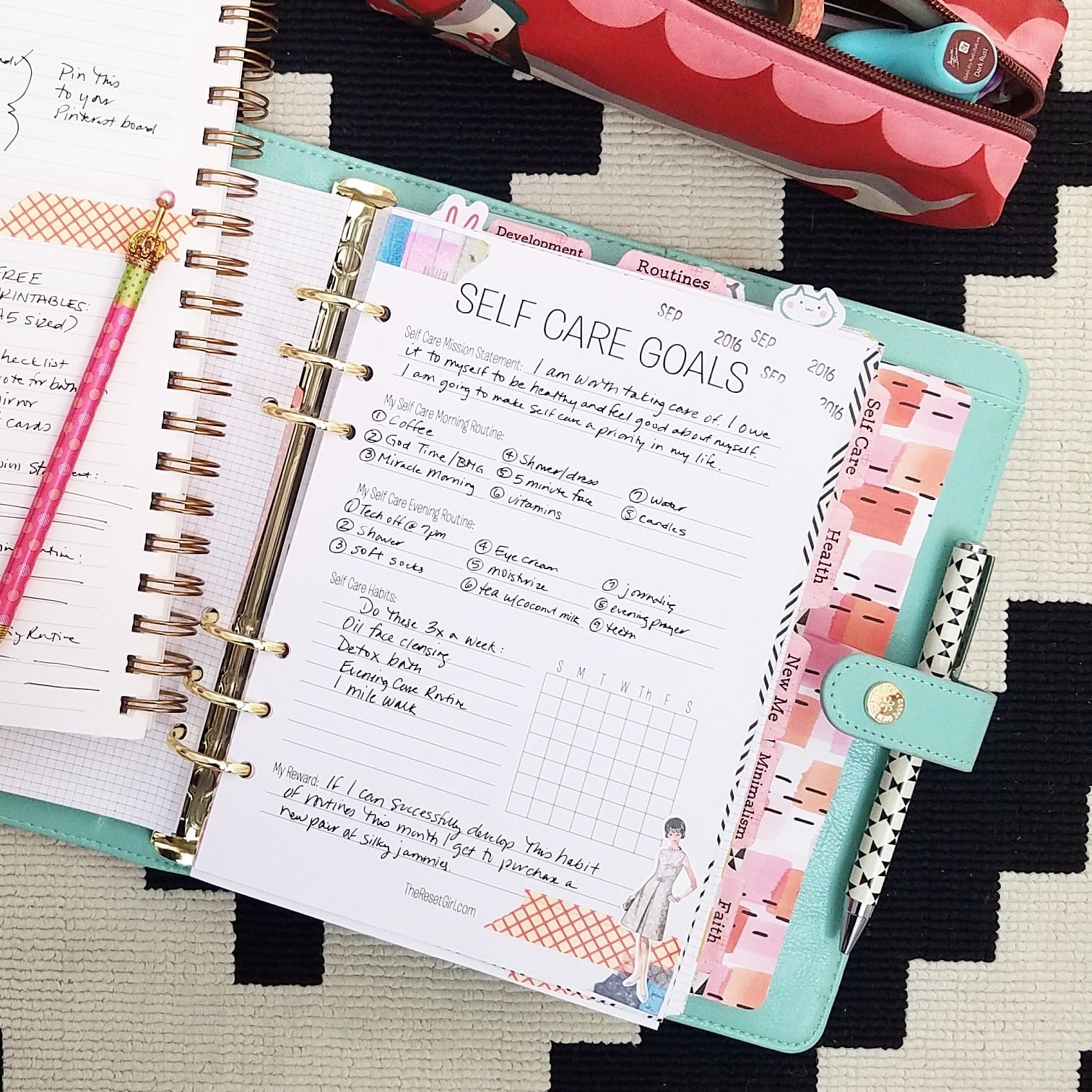 The Self Care Photo Challenge was a bit late for December so start at the beginning or feel free to jump in any time. Find me on  Instagram to see what I have been posting and join in yourself!