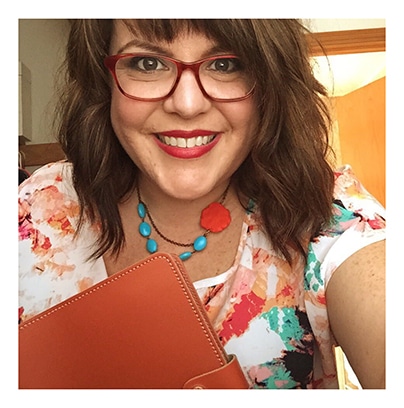 So why The Reset Girl?
I'm Cori Spieker, faith girl, proud introvert, passionate planner girl, and known on social media as The Reset Girl. I gave myself that name 8 years ago when life's circumstances caused me to lose both my job and my home and then my 18-year old daughter flew the nest…all in the same month. Starting out adulthood single with a baby had been a great challenge; starting over after losing everything I had worked for seemed an even greater one. I had no idea what to do with myself or who I was. So I decided to make the best of the situation and push the reset button on my life…and what a blessing that decision has been!
I overcame my biggest fears, figured out my personal wiring, and turned my life around. I went back to college at age 40, earned a degree with honors and moved to the Pacific Northwest where I finally found true love after 20 years of being a hopeful single. Trusting and following the Lord as my adventure has unfolded has been my greatest achievement.
Joining the planner community started as a fun hobby on Instagram and inspired my creativity further. It also gave me the opportunity to launch a business making planner stickers, crafting kits and fun accessories alongside my new husband.
In this exciting chapter of my life, I am a passionate planner girl, inspiring thousands of other planner girls on my Instagram and YouTube channels with my photos, tips, encouraging messages and how to videos. After a lifetime of allowing perfectionism to get the better of me, I have now dedicated myself to the pursuit of creativity and encouraging others to do the same.  I am the creator and hostess of the ListersGottaList challenge on Instagram, a listing and journaling activity that thousands participate in each month AND I host a fun, live event on YouTube called the Late Night Crafty Club, a fun video series that brings women from all over the globe together for a craft night in our jammies!
In 2016 I had the honor of collaborating with scrapbooking manufacturer Simple Stories and introduced a new planner collection under the Reset Girl brand. I can't even call it a dream come true as it wasn't even something I considered in my wildest dreams! In addition to this beautiful product line, I am also blessed to teach and speak at workshops and events around the world. Encouraging women to use their creative gifts and to become their best selves is my passion.
Want to join one of my communities? Check them out here.