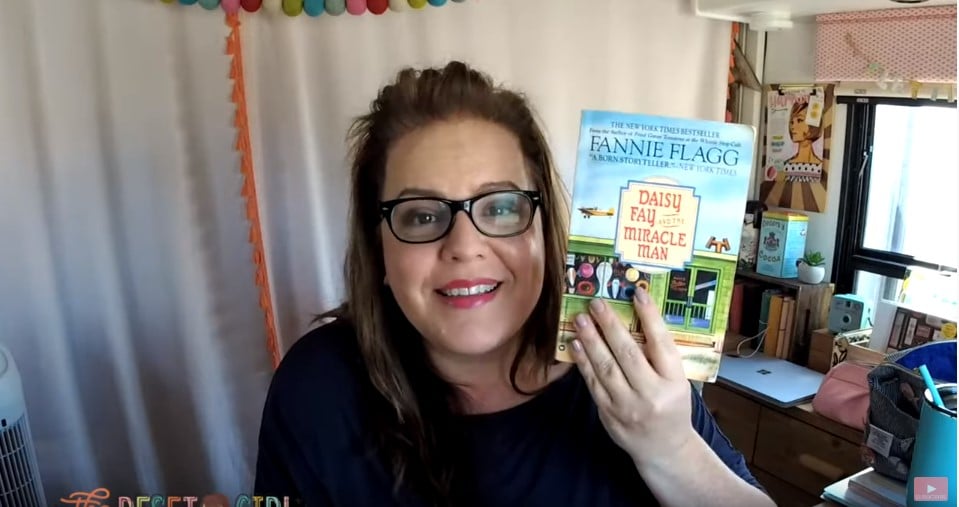 Cori speaks on one of her favorite books (Fannie Flagg – Daisy Fay and the Miracle Man), Instacart & the upcoming membership.
Watch the YouTube Replay
The Crafty Club PlayBook:
Check our Calendar for the next event:
11:49 50th birthday discussion
15:20 Cruise dance party discussion
17:30 Instacart discussion
23:39 Squirrel Cam
24:52 Squirrel Cam
26:30 Texting is going away (budget cuts)
28:34 Youtube App Reminder
33:17 Comfort Card Creator & Mask Maker Brigade
36:00 Squirrel Cam – Lady walking huge dog
36:42 Squirrel Cam – Kid on a loop
38:55 Fannie Flag – Daisy Fay and the Miracle Man
41:20 Wonder what your neighbors think of you
1:01:50 Upcoming Membership explanation
1:07:39 Delfonics Pouch: Small – Delfonics pouch: Medium
1:10:00 Milloo pouch
1:27:30 Dr Evans Mouse
1:39:28 Pocket Fever Workshop
1:42:25 DIY Cropping tools
1:44:59  Resizing physical photos using photo crops
1:54:20 Harmony Retreat Videos
1:58:28 Pocket Fever Prep
++++++ Products Mentioned (the following are affiliate links):
Want to know what my favorite crafty supplies are?
Check them out HERE*:
Grab The Reset Girl Merch HERE:
Have you joined The Reset Girl's Crafty Club?
Have you joined The First Love Club? Join me:
+++++++++++++++++++++++ Sign up for The Reset Girl Insider and you will always be in the loop: https://www.theresetgirl.com/newsletters-announcements/ Love you and thank you for watching! 🙂
*We are a participant in the Amazon Services LLC Associates Program, an affiliate advertising program designed to provide a means for us to earn fees by linking to Amazon.com and affiliated sites.