HAY there dolls!
Welcome to our monthly project round-up.  The one time every few weeks where we bring you the inspiration our Creative Team Gals have been working hard to create; and hopefully entice you into pulling out your paper, scissors and adhesive to build something fun!  Also, let's not forget our i-Spy segment; be sure to glueSTICK around (or skip – lol), to the very end to see if you were chosen!  So grab a chai latte and prepare to be AMAIZED.  Hehe.
This month we're placing the focus on warm cozy sweaters & blankets, cups of coffee and tea, and cuddling up with a good book.  Checkout all of the fun projects below and find a quick link to the "Forever Fall" collection in The Reset Girl shop, HERE.
You really AUTUMN know (hehe), that Candy filmed a 12×12 layout process video in a simple grid format.  She used many pieces from Forever Fall, and explains that it's all about the layers.  Watch below.
Candy's Supplies: Honeys, CCK Patterned Paper, Snippets, Paper Punch Buffet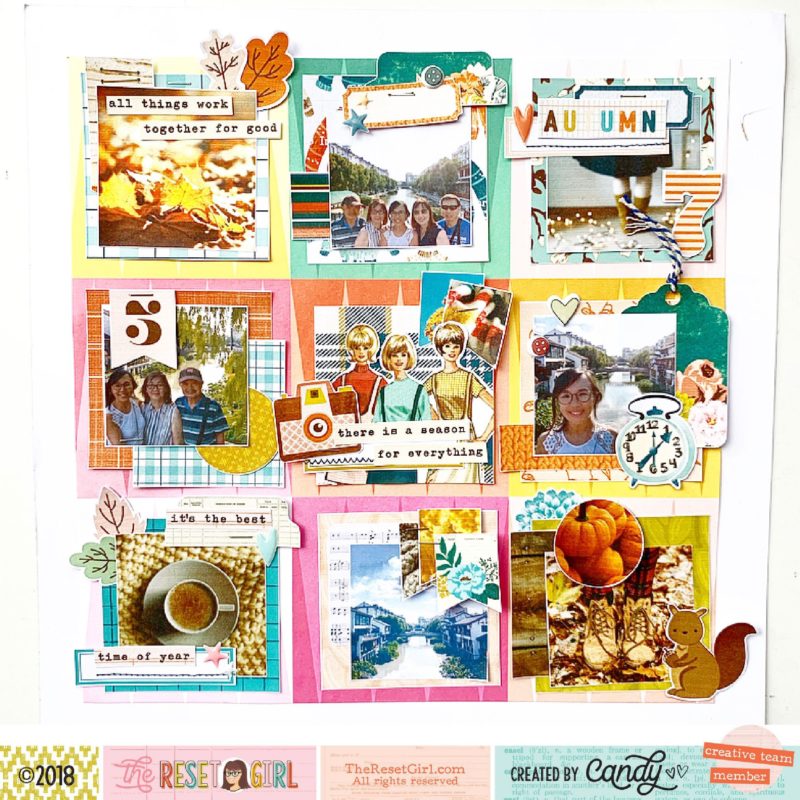 Damaris also made a 12×12 layout to document one of her new fall outfits.  It will certainly be interesting to  know what 2029 Damaris thinks of the outfit she put together this year.  We hope she's not CLOTHES-MINDED 10 years from now.  (padum pum)  Hehe.
Okay, let's carry on.
Damaris' Supplies:  Snippets, CCK Decor & Paper, Faith Decor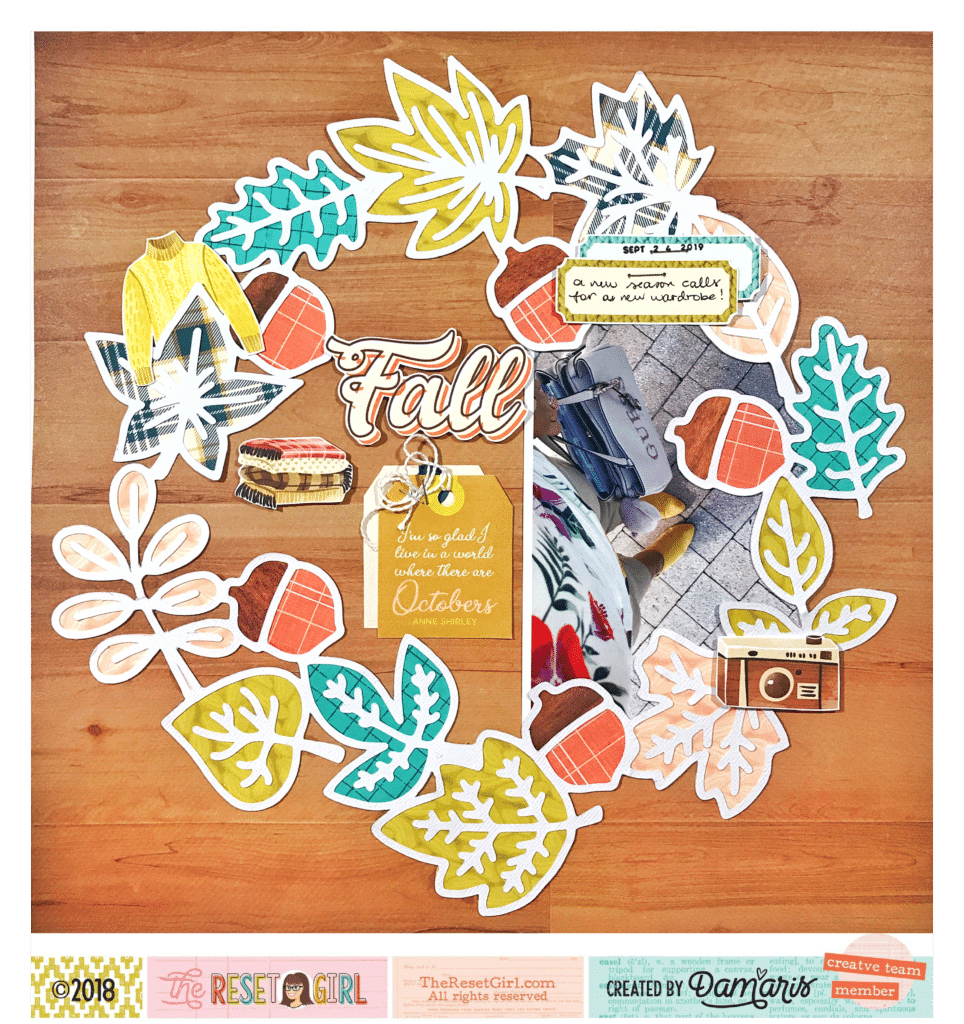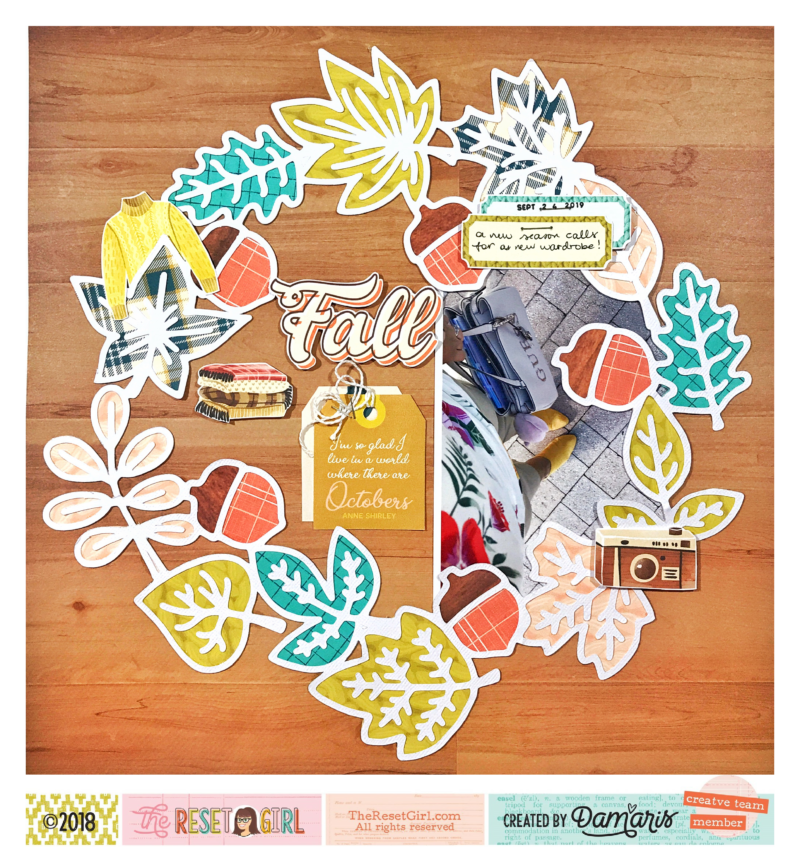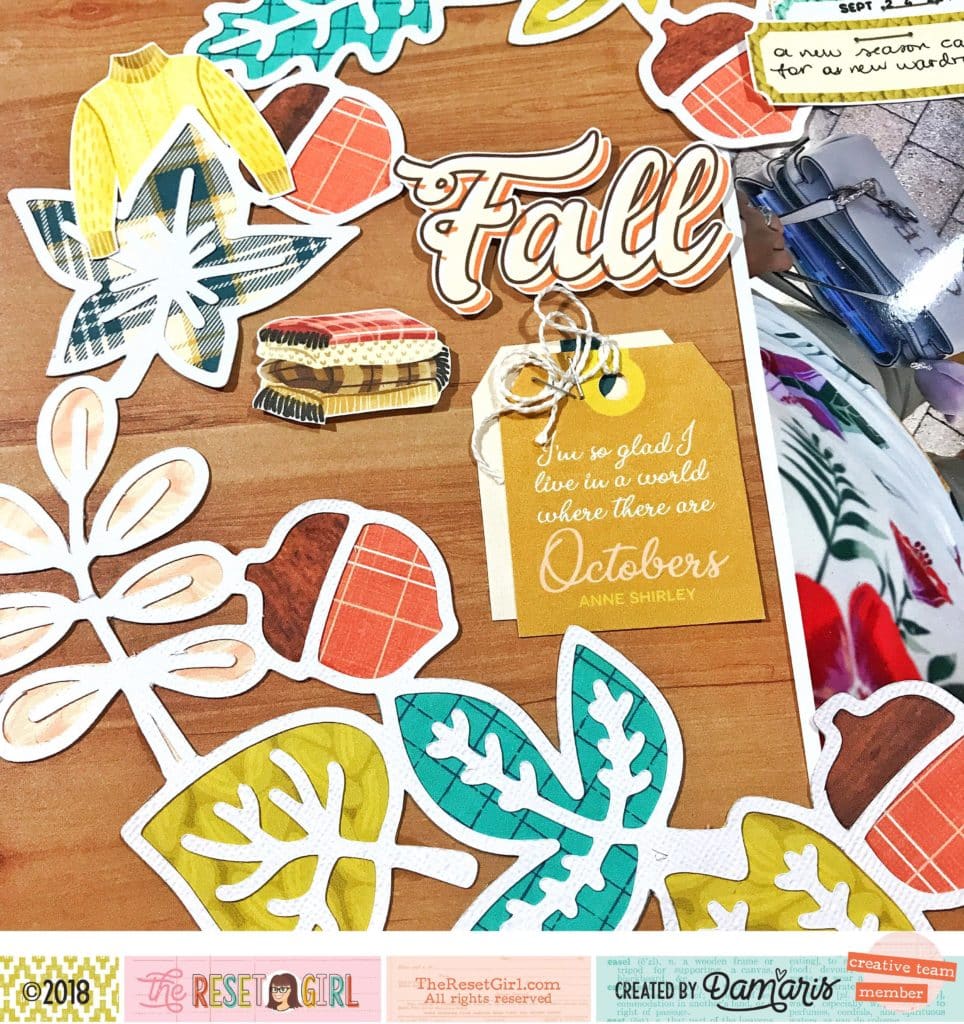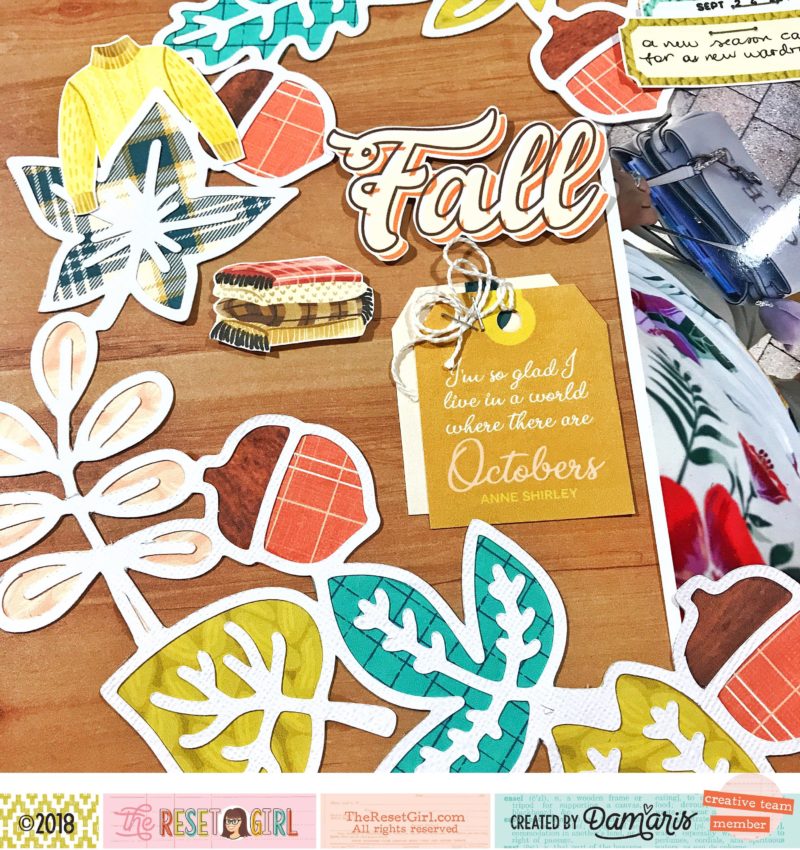 Kami dazzled our social media pages with her gorgeous DIY "GR8TFUL" banner.  We're digging how perfectly it blends with her mantle decor.  This area in her home is unbeLEAFable!  Maybe she'll make another one for Christmas… *wink*
Kami's Supplies:  Florals, CCK Paper & Decor, FLK Decor & Word Strips, Marque Alpha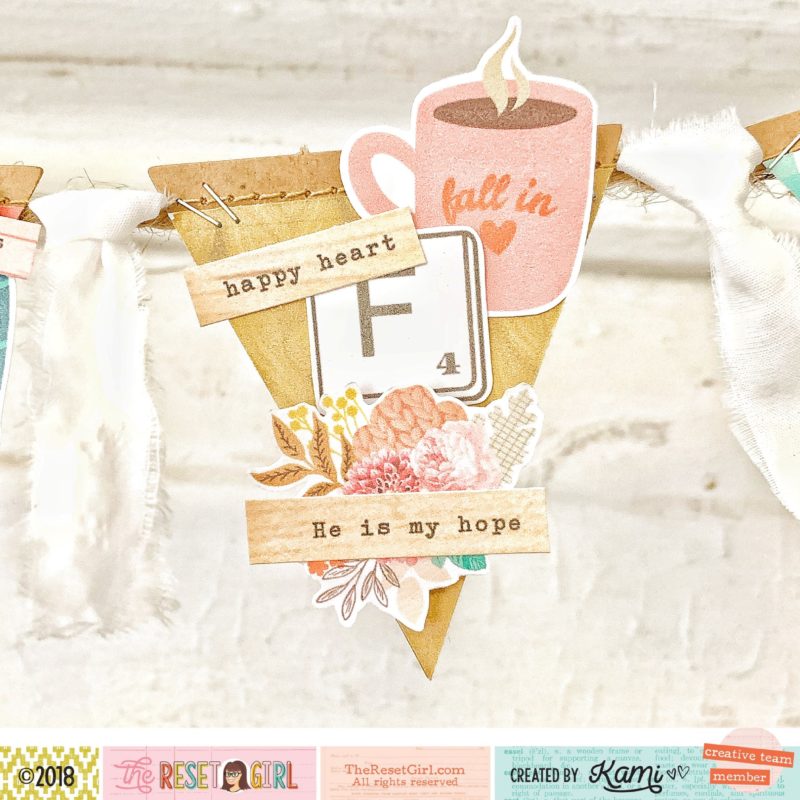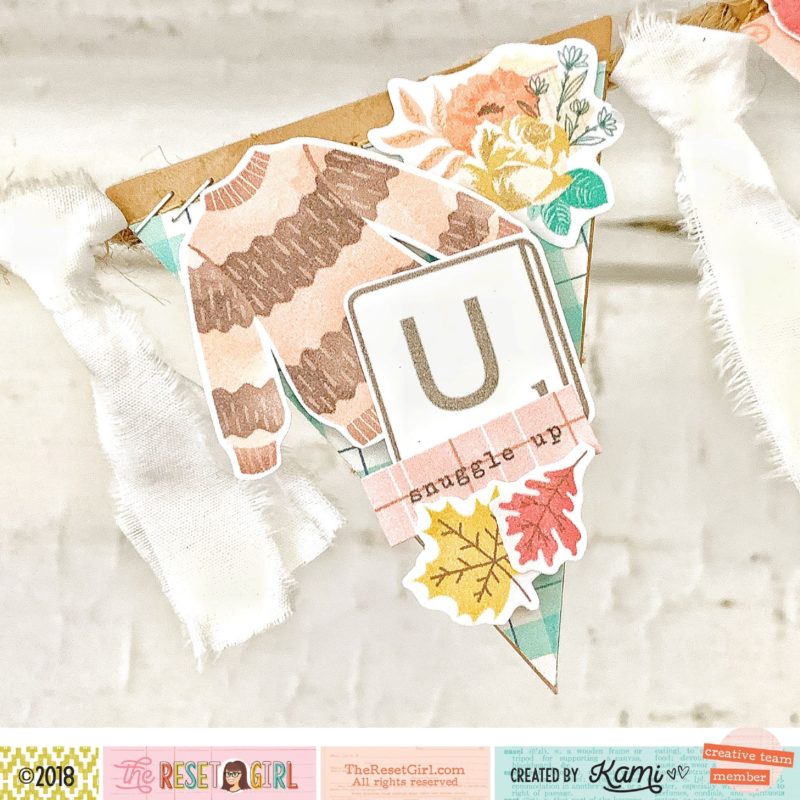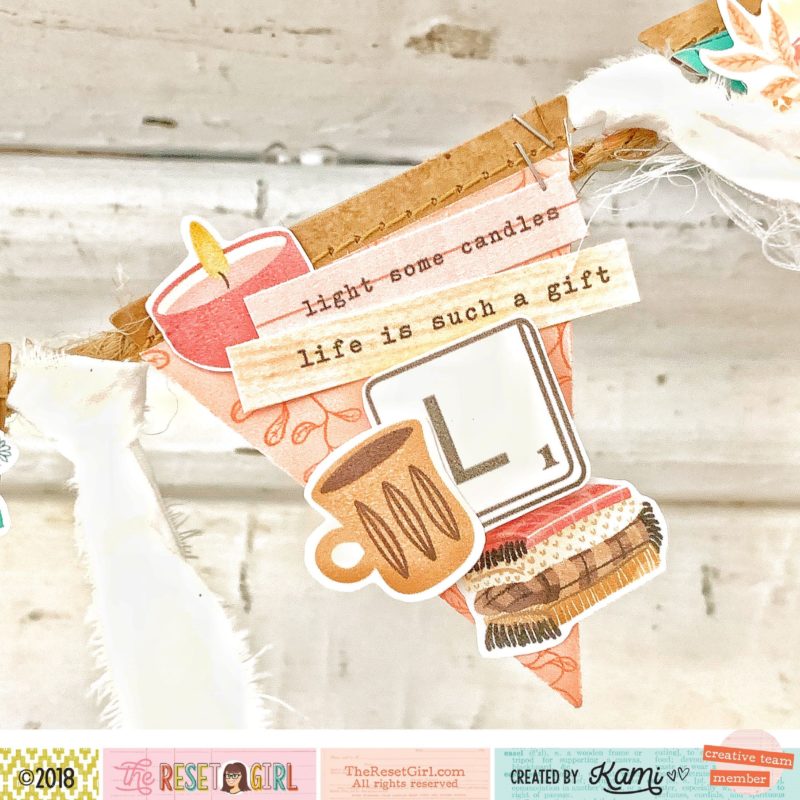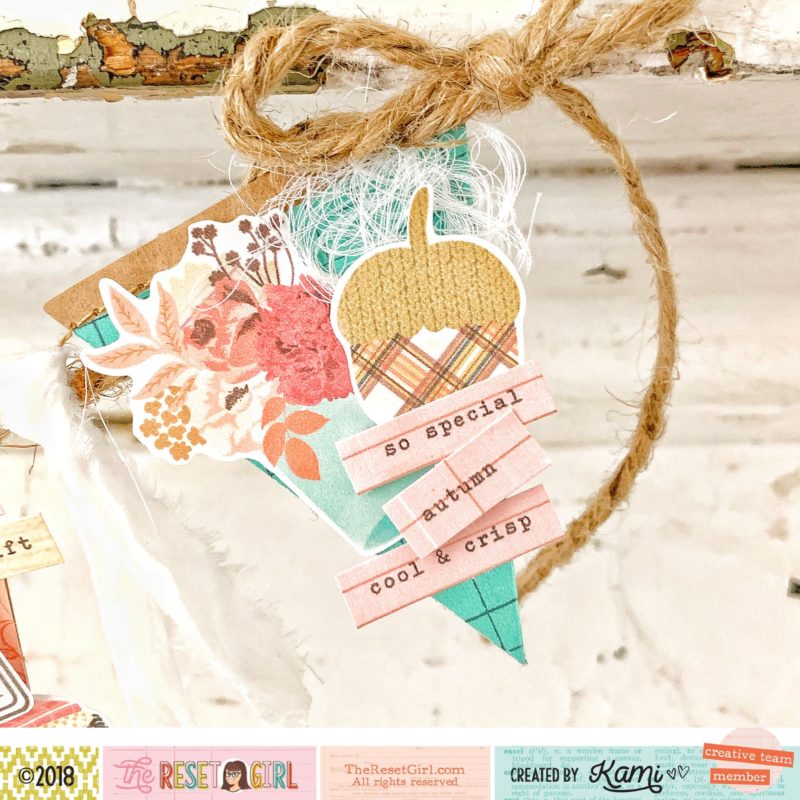 Lisa had fun in her Crafty Club Playbook.  We FALL in love each month with Lisa's creativity, and this month is no different.  Check out the step by step video footage below.
Lisa's Supplies:  Florals, CCK Paper & Decor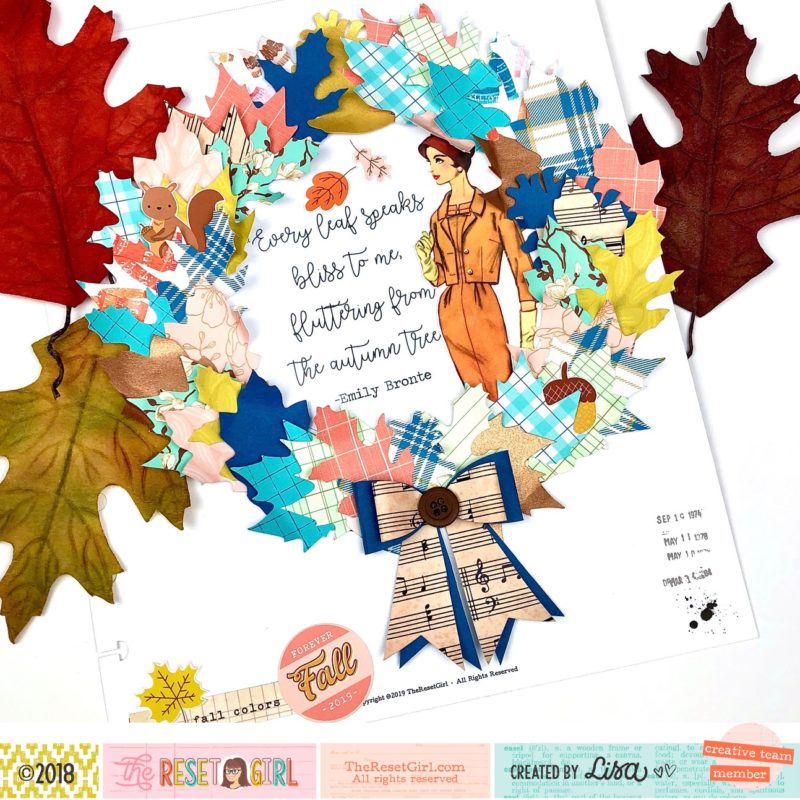 Our "i-Spy" feature this month, should be no surprise to anyone.  Every week we APPLEsolutely drool at her stunning handwriting, and easily put-together layers using our collection.  She's working through her Fall Listers Gotta List Challenge Prompts, and doing a FALLbulous job of it.  Congrats Michelle Durheim, you are our $10.00 digital shop winner for October; SPICETACULAR!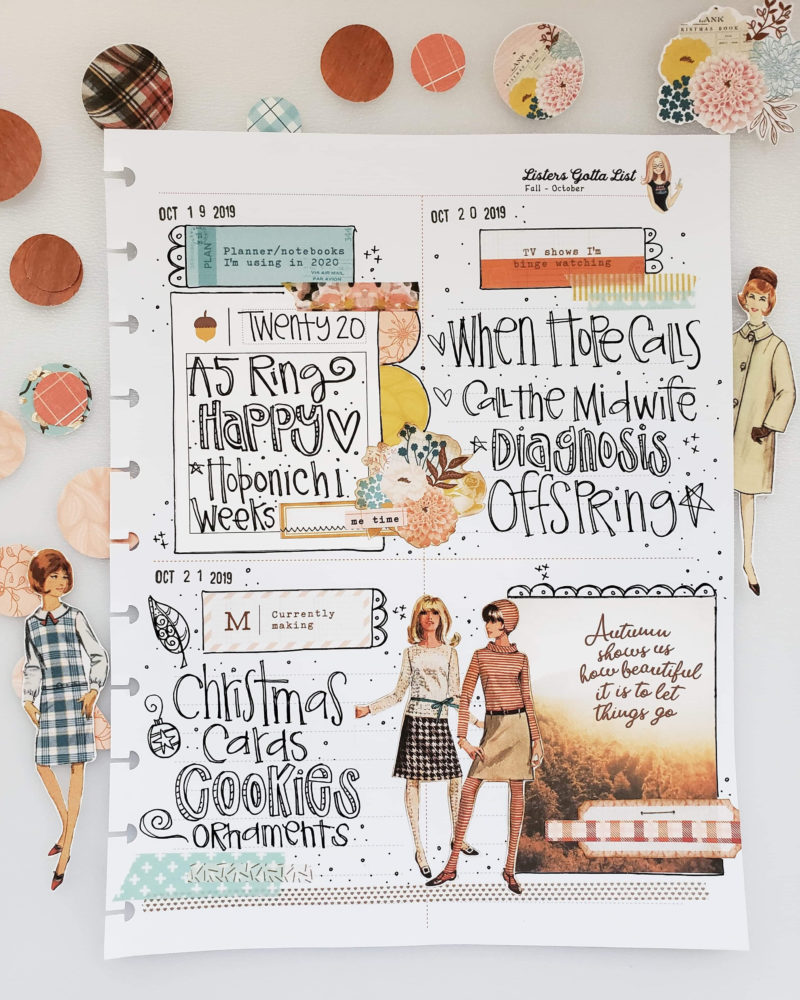 Be on the look-out for messages / comments from our @TheResetGirlClub Instagram account, because we're always reaching out for people to either guest design for TRG or be featured.  Either way, you will receive free product from the shop.  Use #TheResetGirl and #TRGCollectionName when posting and we'll be sure to check you out!
We hope this LEAFs you with a BUSHEL of inspiration and a new found love for non-traditional fall colors.
That's all for today, my PUMPKINs; time FRIES when you're having PUN!
I know.  I'm ACORN'y person!
[insert spongebob laugh]