Hey, everyone!
Today I'm going to show you how this page came together using printables from the New Chapter collection.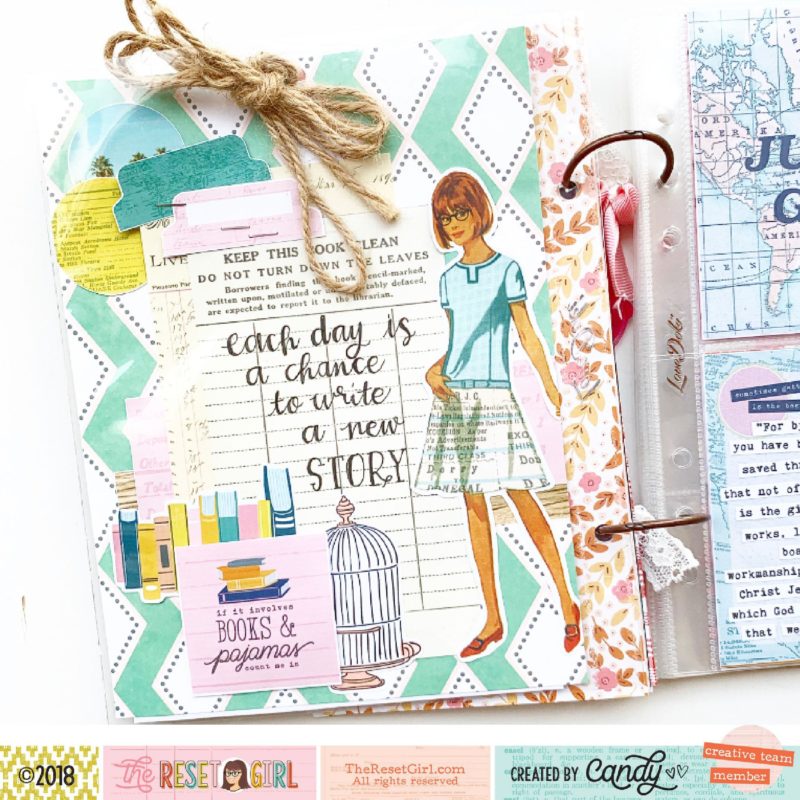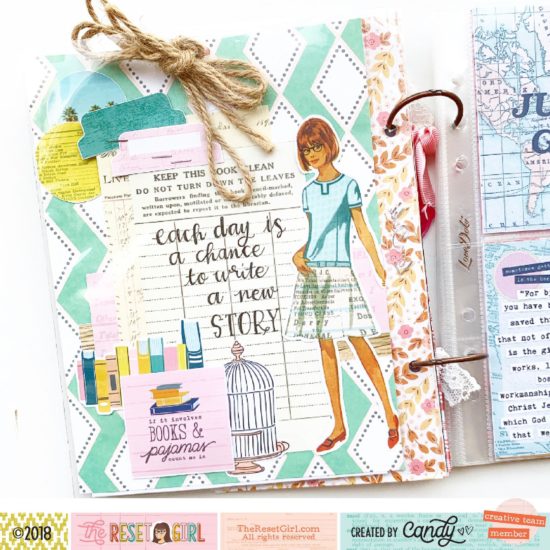 First, I started off with a 6×8 piece of scrapbook or pattern paper to serve as my background.
Then I took the pattern paper included in this month's collection and added some fat washy strips.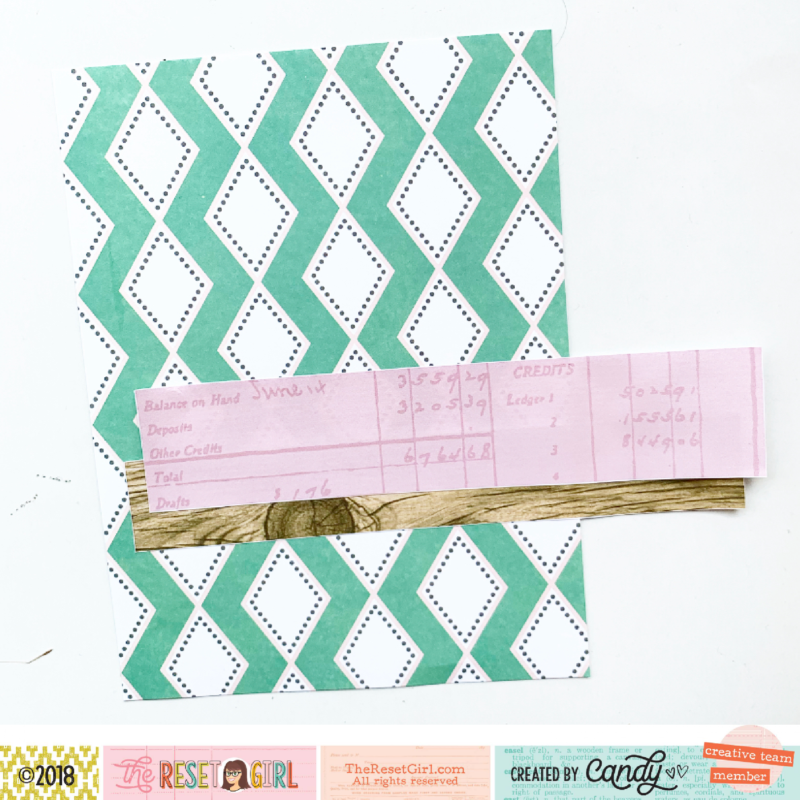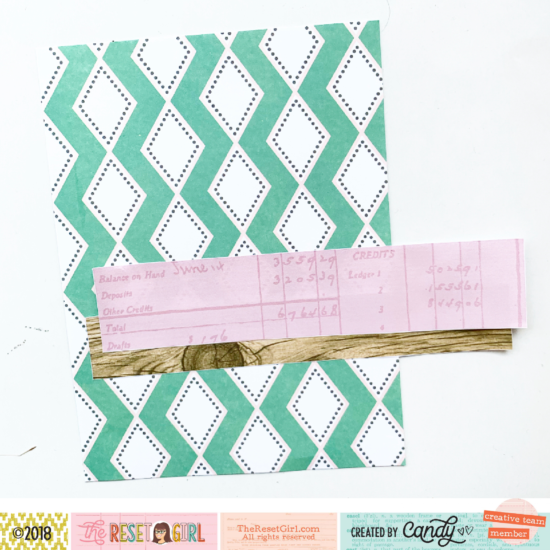 Next, I put down some vintage paper,
making sure to layer them in a way that gives it a bit of interest.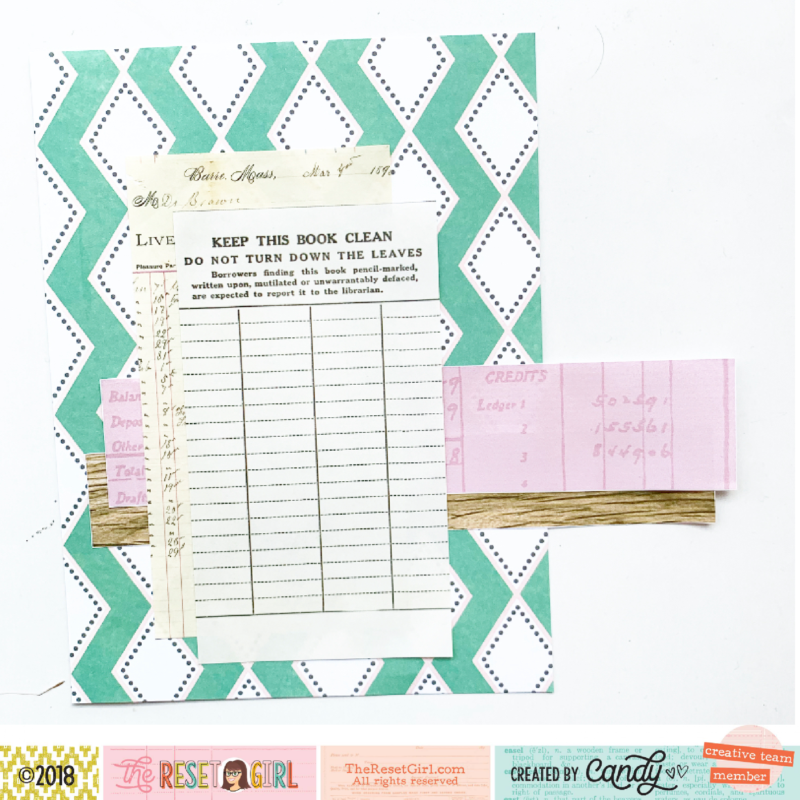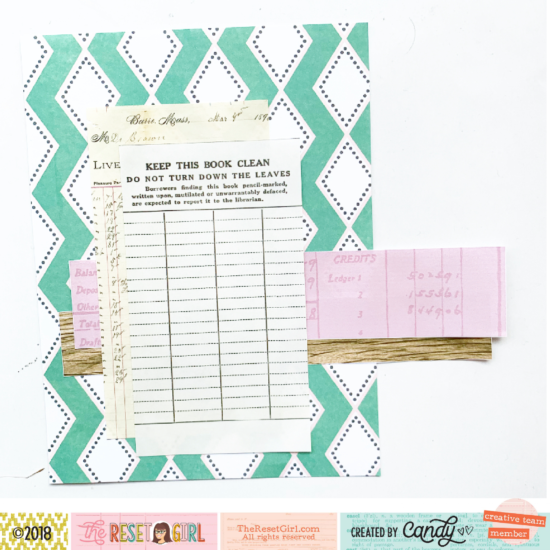 Then I added one of the Honeys and stapled in some tabs.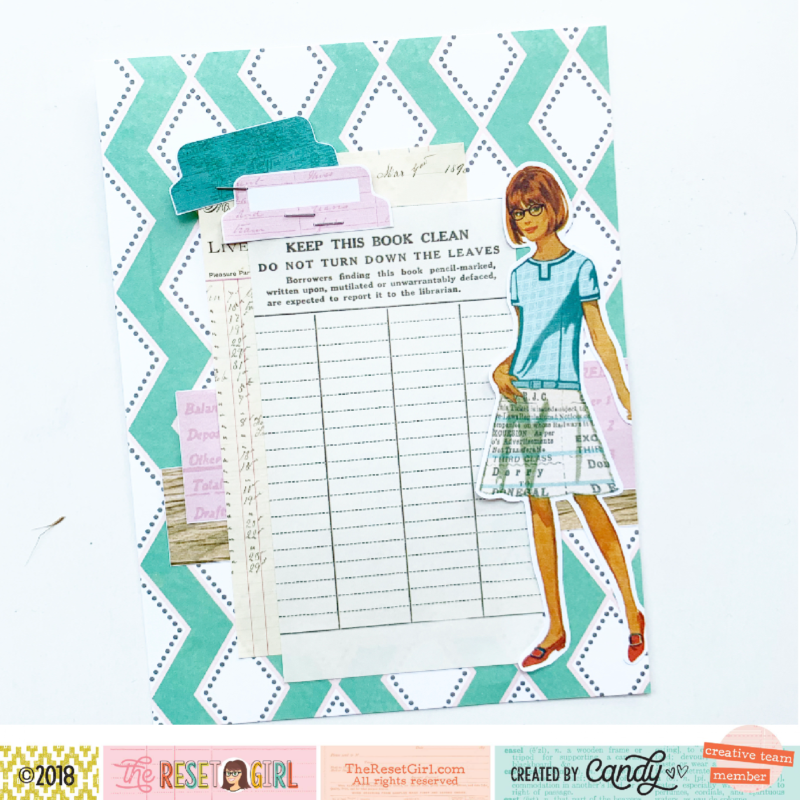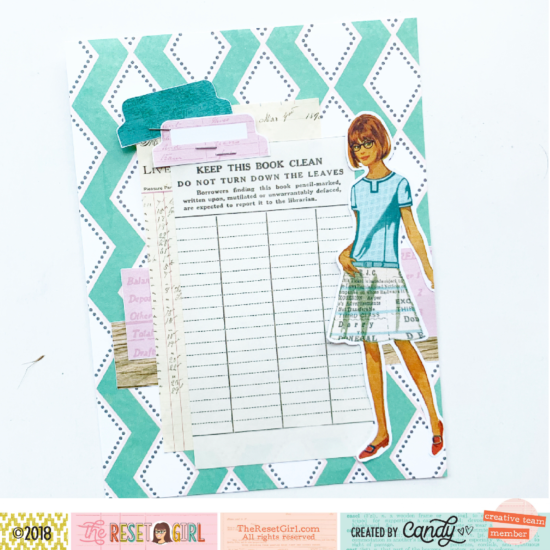 Next, I added some ephemera or decor pieces to the bottom left
and used some foam double sided tape for the 2×2 piece to give it a nice effect.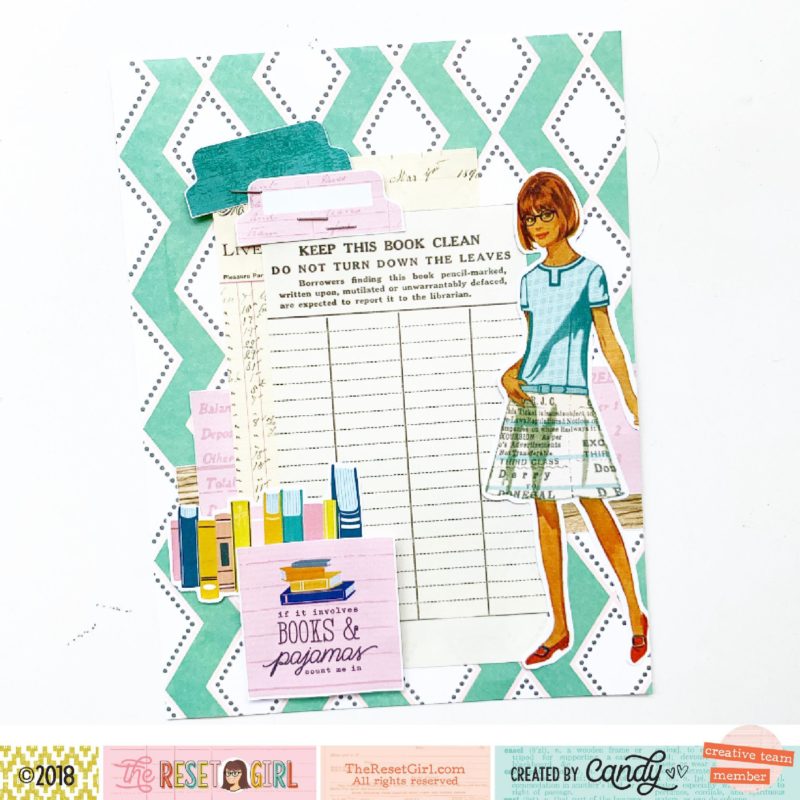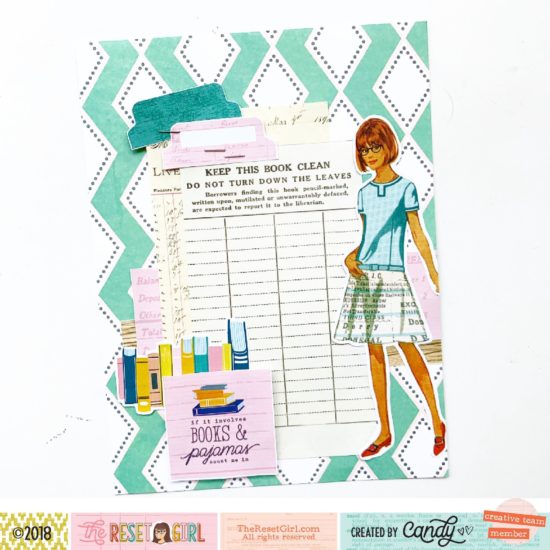 Then I punched two holes at the top and created a bow.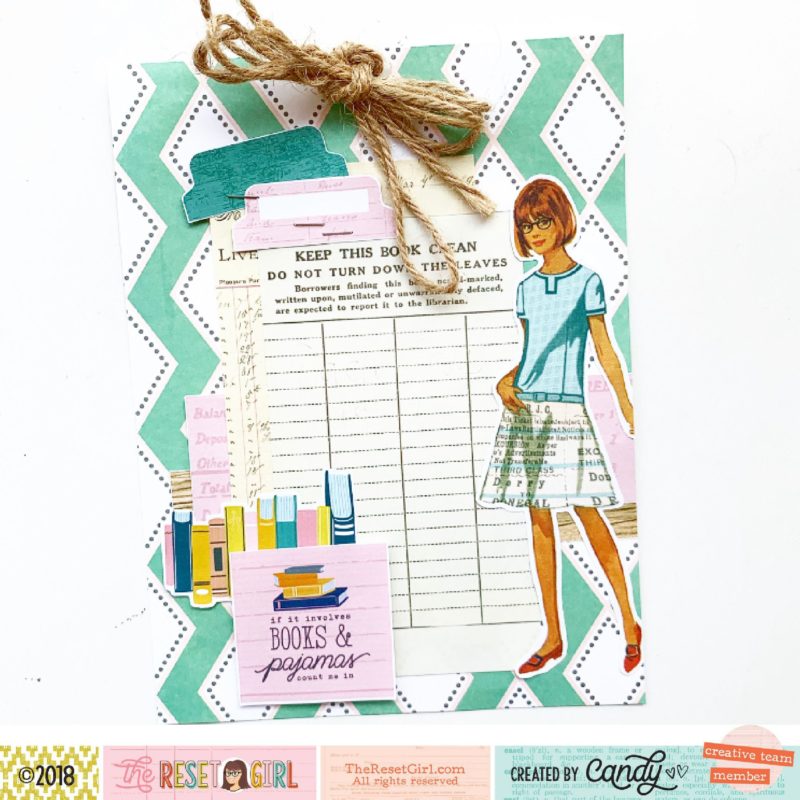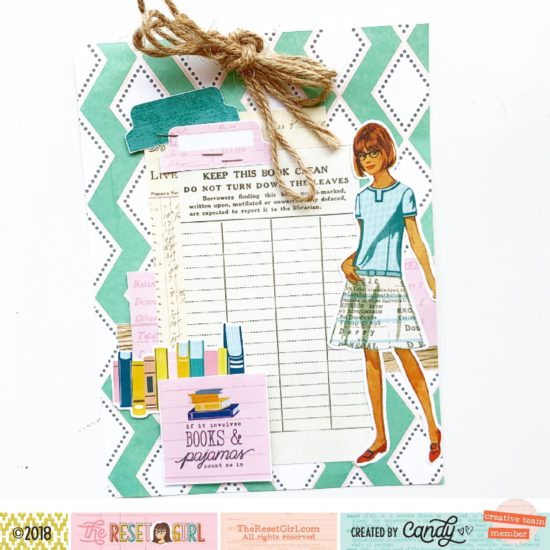 Last, I added an inspiring quote.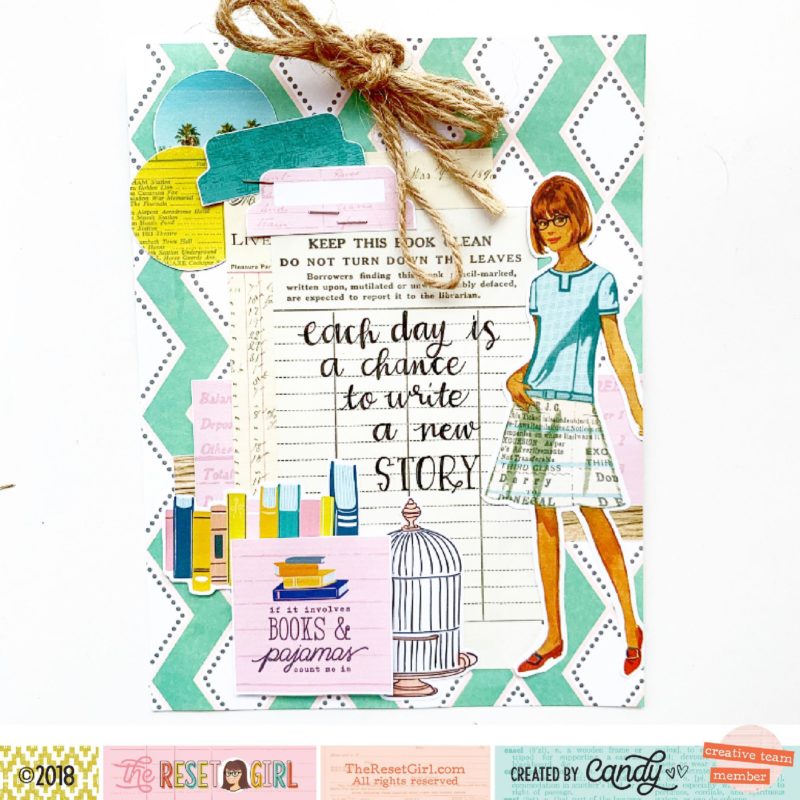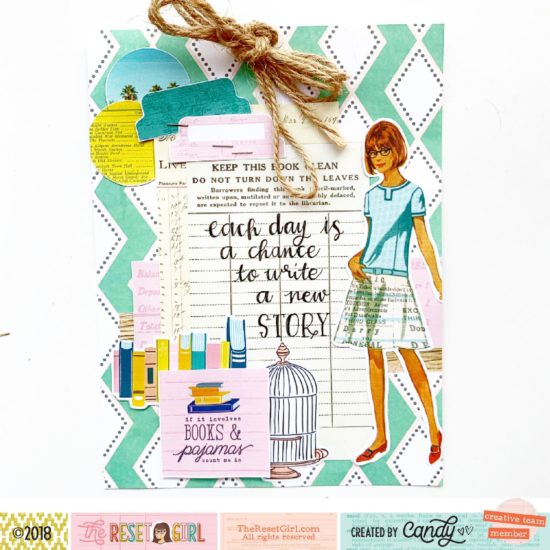 This page was a lot of fun to put together
and a great way to document this collection and an inspirational quote.
I used decor and paper from the Crafty Club Kit,
the 2×2 square from the Bonus sheet, the Honey from the Honey Bundle,
and the tabs from the Paper Punch Buffet.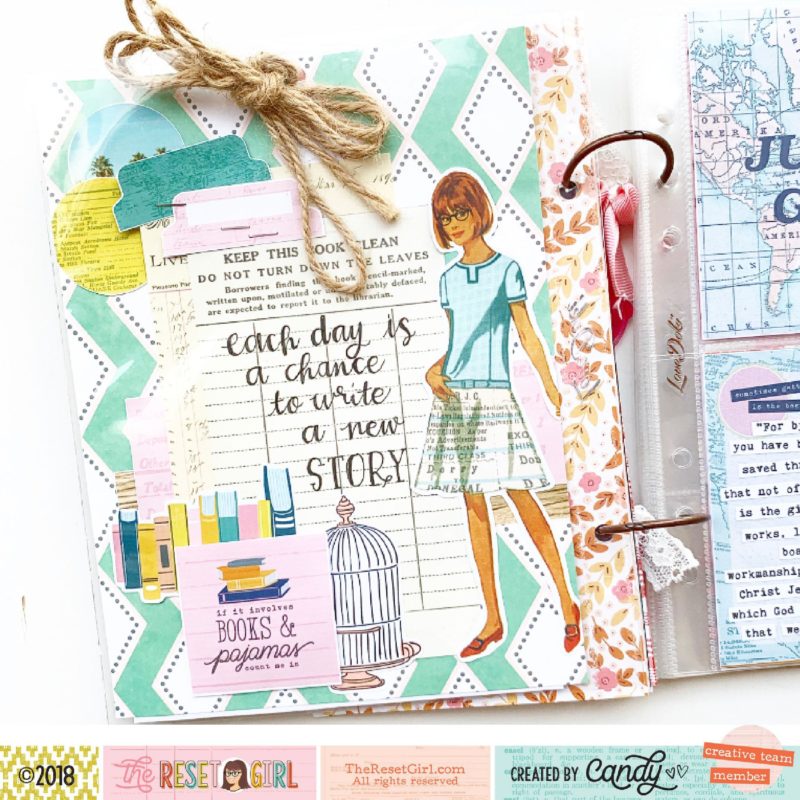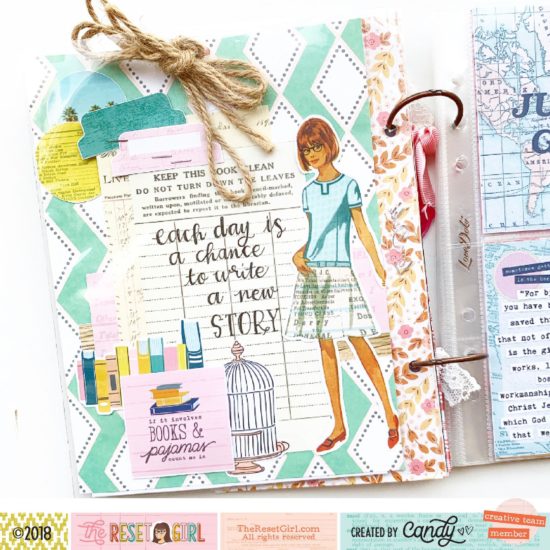 I'm Candy and I am a Bible Journaler and Paper Crafter.
You can catch me over on Instagram as @candiescorner or on YouTube as Cece Creates.