Hello and Happy Round-Up Day!
Today we're featuring all of the lovely projects that our Creative Team has been working on all month long.  Consider this your one-stop-shop for inspiration and fun project shares using the latest collection "Getaway", that you can find HERE.  Stay tuned because soon we will have a new kit in the shop, that we're sure all book lovers will enjoy.
First up is one of our newest CT members, Lisa!  We love her style, her grace and definitely the way she crafts.  She created a physical pouch, using digital product!   Watch the video below and be sure to follow Lisa's IG page for more projects!
Caroline is always busy with the collections.  This month she altered a clipboard, which is a great way to display wall art!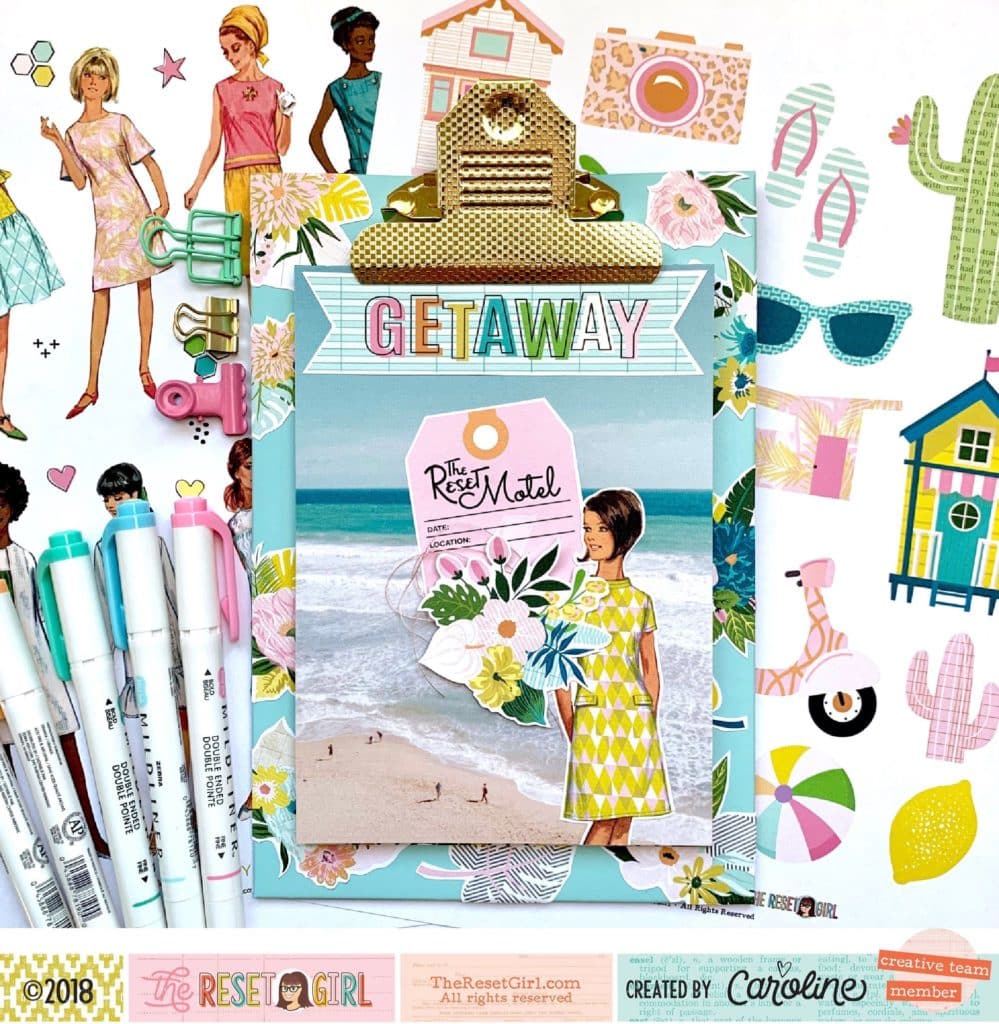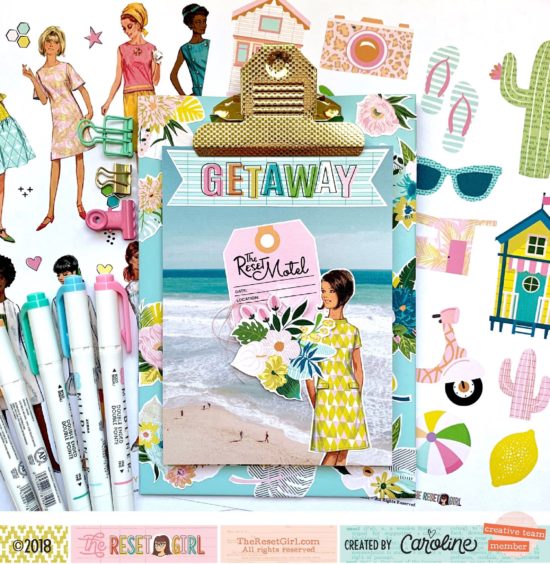 Kami has been hard at work, cancelling negativity in her BUJO.
We loved seeing her hexi-grid layout!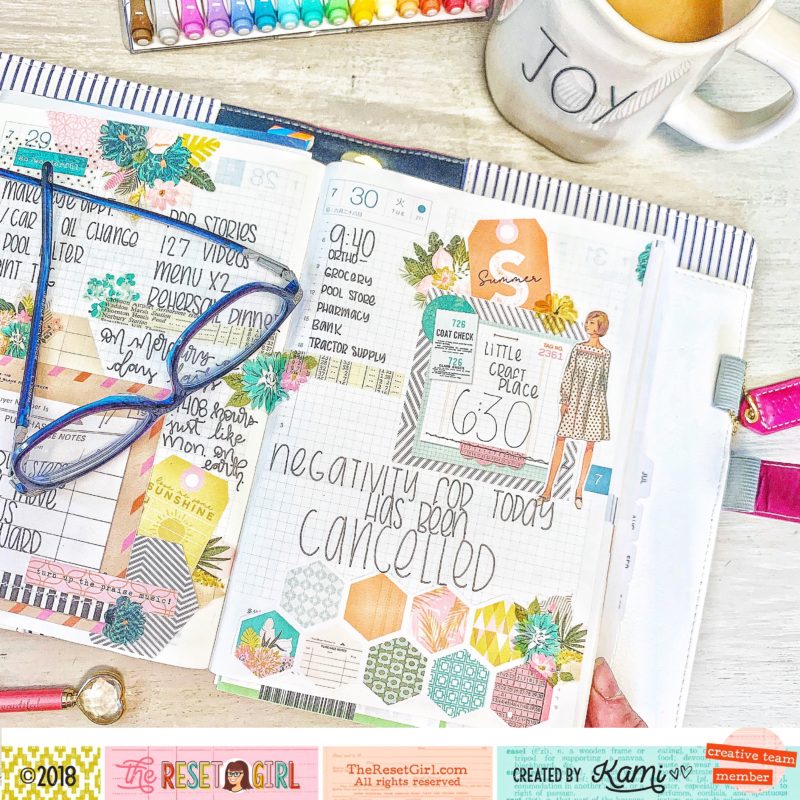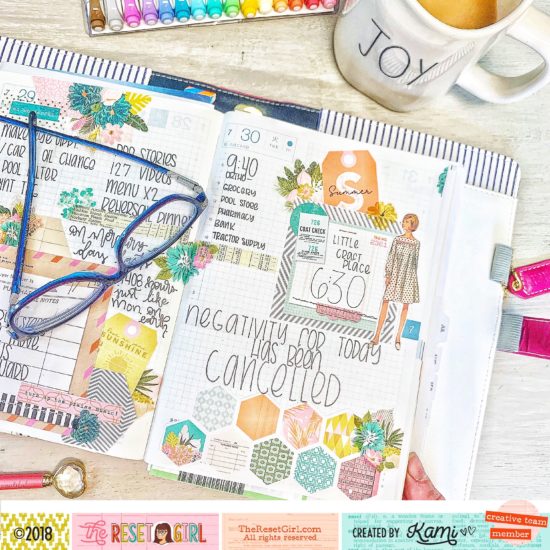 Claudia is showcasing her luxurious staycation getaway photo in a TN.
The colors are so crisp and vivid and make us want to jump in with her.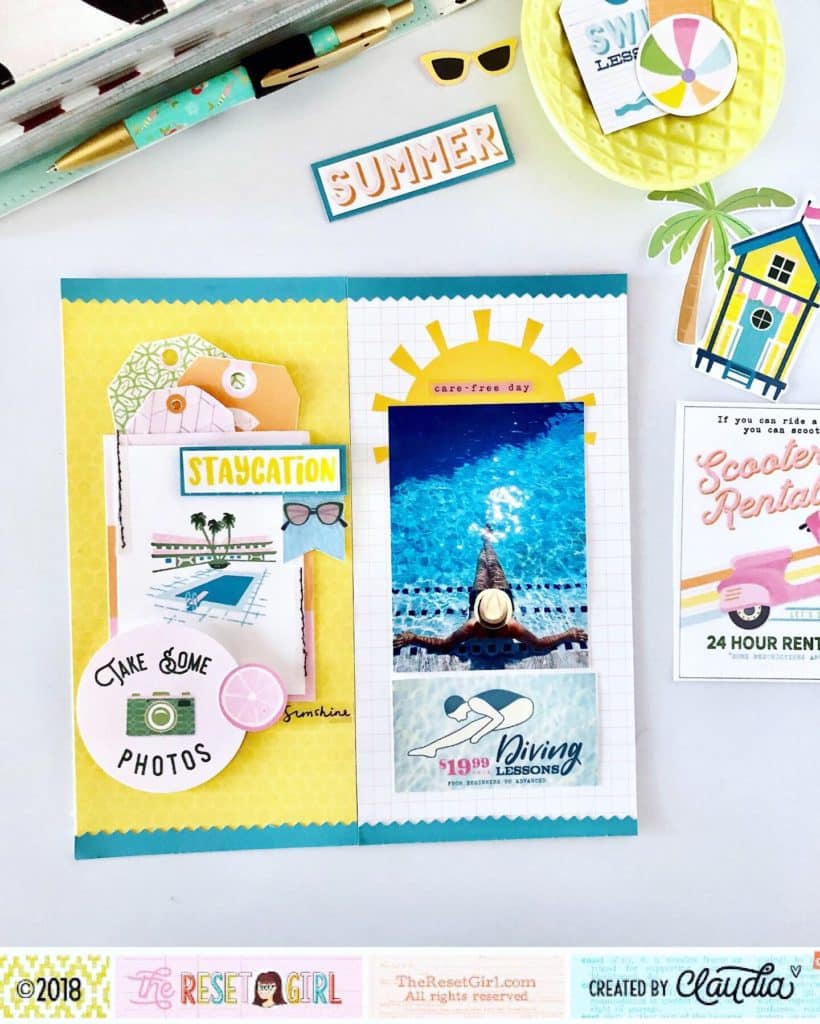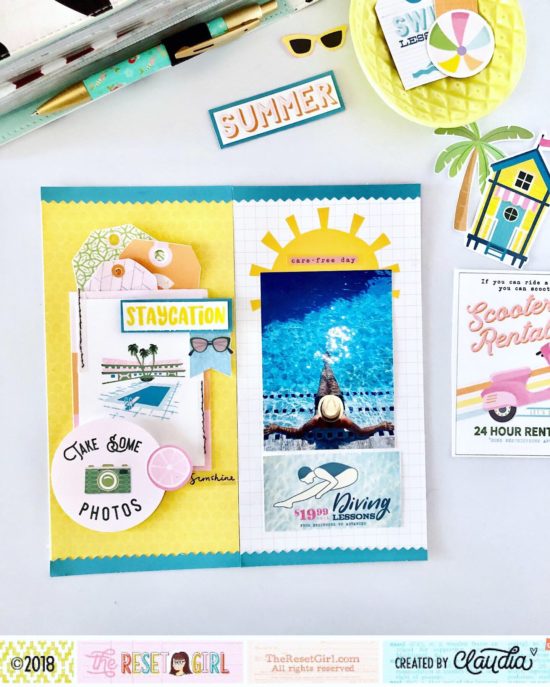 Leigh Ann decided to do some listing in her planner, and added a cute selfie!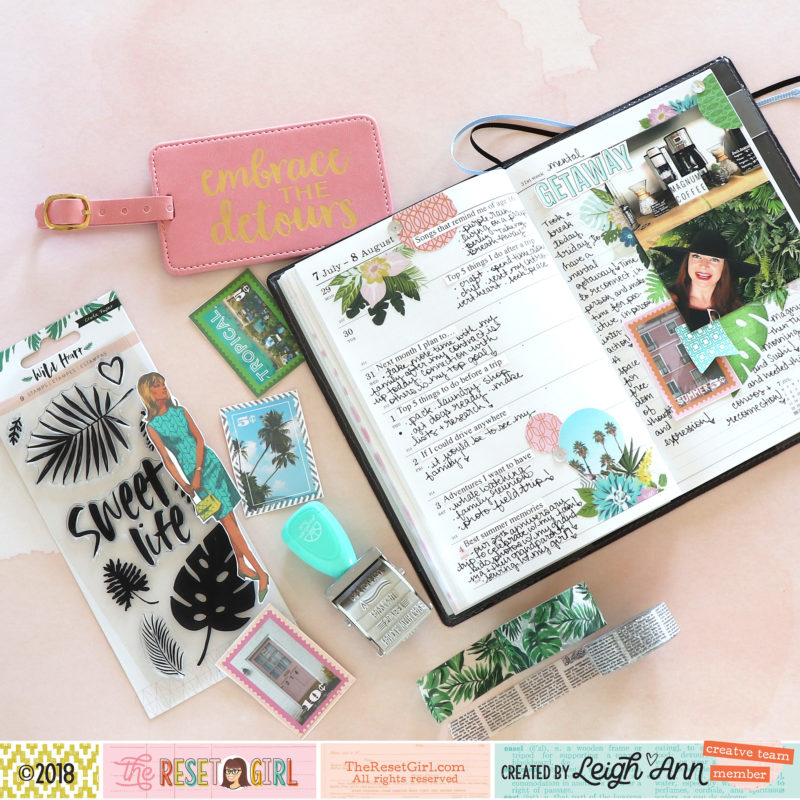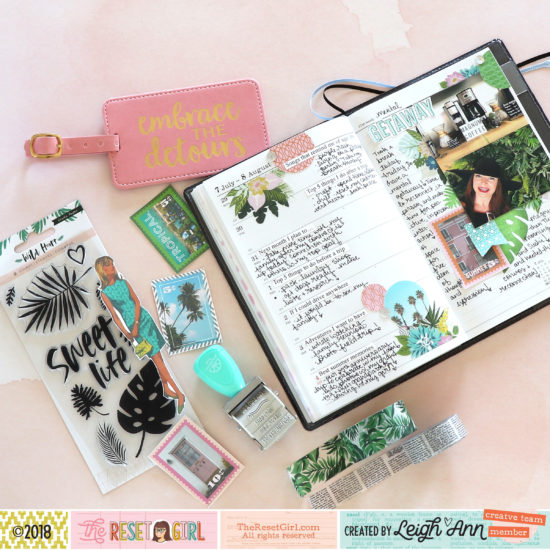 Damaris created a weekly Bullet Journal (BuJo) layout using the Getaway collection, as well as
floral clusters from the Playbook Accessories Kit 3, and stitches from the
Playbook Accessories Kit 2.  Also, you can also watch a step by step layout in the making HERE, or watch below.
Candy WOW'd us with an amazing accordian mini album.
Watch the video tutorial below.
Lastly, we'd like to feature Lisa's pocket letter, remember those?
We happen to think they're fun and functional, and mixed with TRG, they just too darn  cute!
Thanks Lisa, you are our iSpy winner of the month!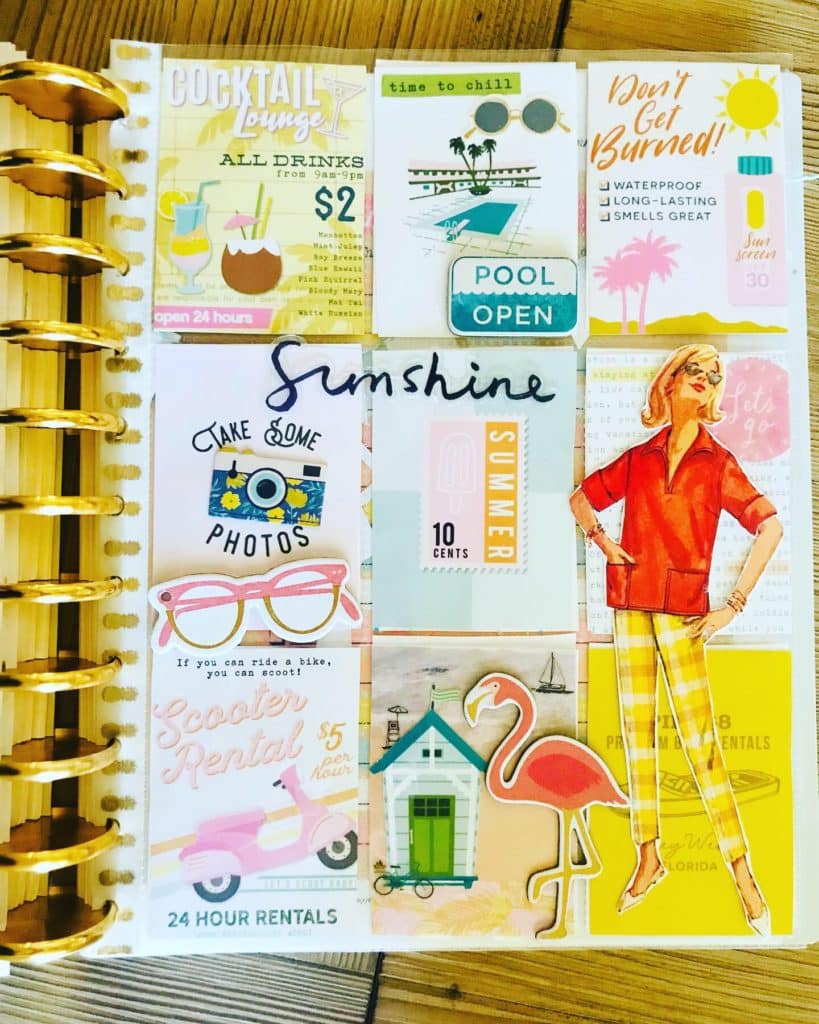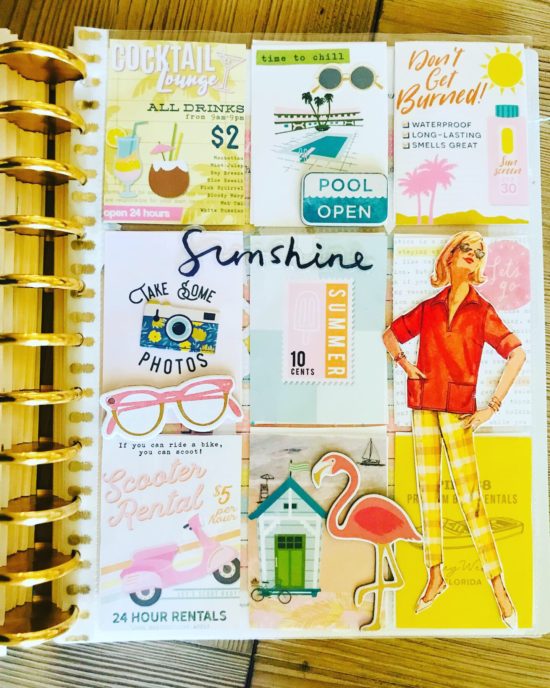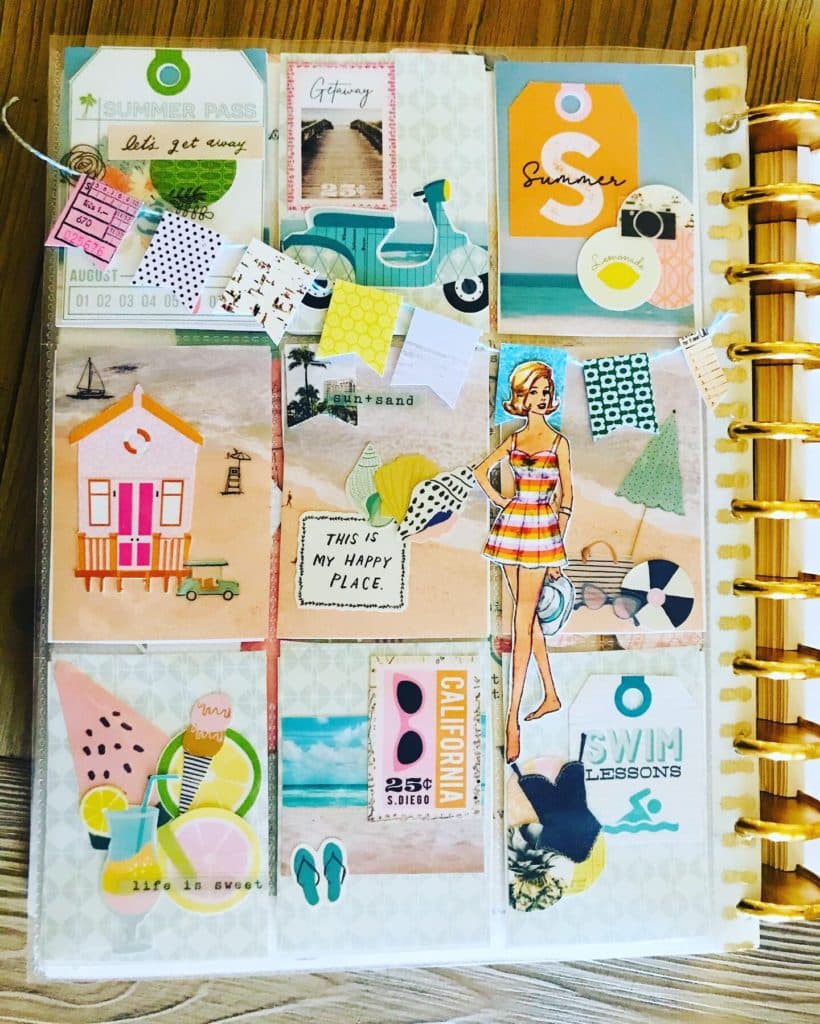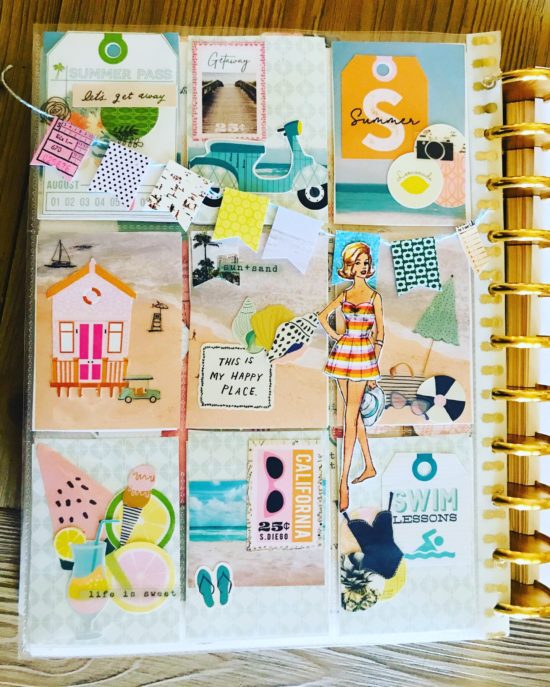 Be sure to share your TRG projects on Instagram using #TheResetGirl hashtag, and if yours is spotlighted in our monthly round-up, you will receive a $10.00 digital shop credit!
Thanks for joining us today, and be on the lookout for the next Newsletter set to post in two days.
Happy Fussy Cutting!