Hi Dolls!
We love seeing your projects in action, and invite you to continue sharing them on social media, using #TheResetGirl and/or #TheResetGirlClub hashtags.  That is a great way for us to notice your work and give you kudos, as well as shop credit!
Today we're focusing our attention on the lovely Tracey Fehr.  We first spotted her using the winter edition of our Crafty Club Playbook, and was amazed by her wonderful talent.  She also makes absolutely stunning cards that will take your breath away.  Her style is very soft, vintage and shabby and we cannot get enough of her use of our products.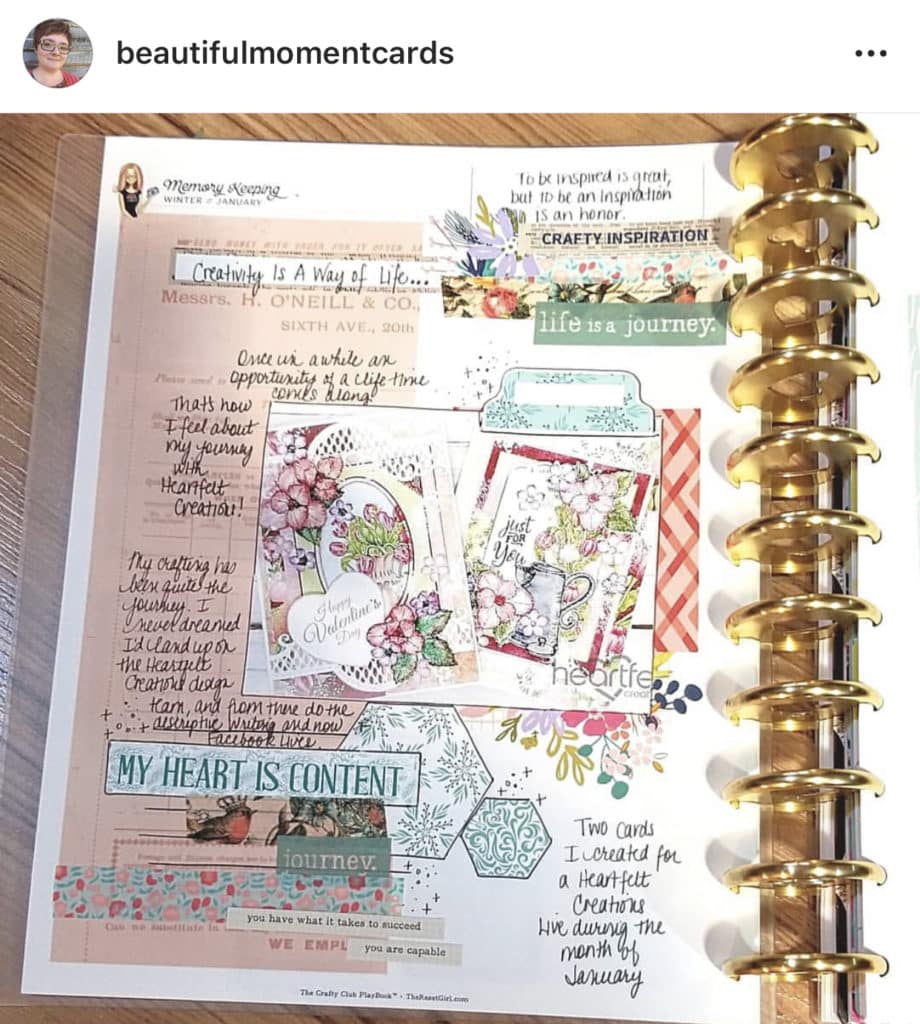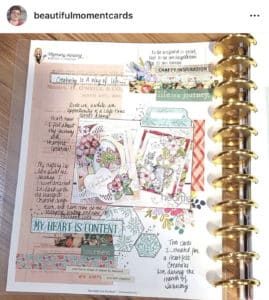 Tracey is our i-Spy pick for March and we could not be more delighted.  Just check out how she builds layers with word strips, hexagon shapes and florals.  She's even made time to beautifully decorate her discbound notebook using our faithful life kit.
We love her style and we hope to see more of it in the weeks/months to come.  You can join us in following her Instagram HERE!.
If you didn't already know, the spring edition of the Crafty Club Playbook is now available in our Print & Snip shop HERE!  You can also still grab the winter edition of the Crafty Club Playbook HERE.
Also, visit this link for our newest monthly collection "Hopeful".  It's beaming with vivid colors, playful images and the yummiest of patterned papers and extras like Washi Flags, Dictionary Tags & Flash Cards! YAY!
Be sure to join The Reset Girl's Crafty Club Group on Facebook if you have not already, for more fun inspiration.
Happy Crafting!