If you were at my last Late Night Crafty Club you saw me introduce my Commonplace Book. I am starting a new series on my YouTube channel for this fun project called #CraftyCommonplaceBook and hope you all join in with me. Here is one of the pages I built during the show and this is how it turned out with the text added.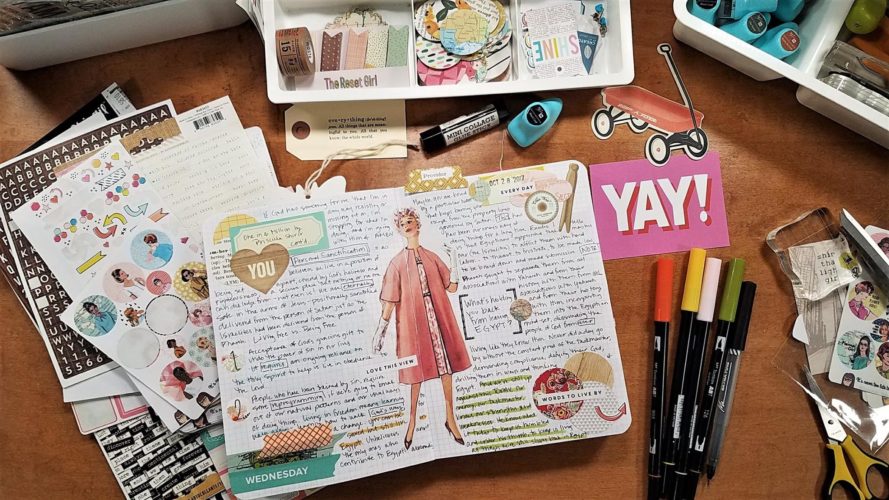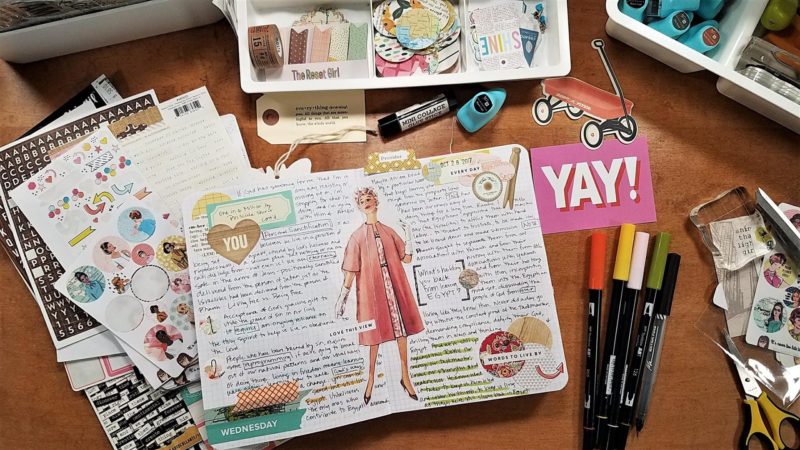 I am determined to fill up the pages of my #CraftyCommonplaceBook and decided to challenge myself with doing that on camera as a series. I just uploaded Episode 1 which shows my setup (I started the first few pages in my most recent Late Night Crafty Club) and how I fill up the pages with text. The first part of the video is chatty and the last part is timelapse with music so hopefully, this offers the best of both worlds. Hope you like it, but more importantly I hope it inspires you to start your own! Let's put our craft stashes to work!
If you haven't watched the show yet, let me fill you in on what a commonplace book is: it's just a fun notebook (nothing fancy) to capture quotes, scripture, passages from books, notes you take, thoughts you have, etc. Probably something you already do, and something that's been done since the 1700's.
I am taking it one step further by adding lots of embellishments, stickers and more to my pages, therefore, turning it into a #craftycommonplacebook. If you share yours on social media I would love for you to point people to The Happy Place Club and tag me so others can join in with us too!
Lots of you the ladies in The Happy Place Club on Facebook have been showing their version of the book and it is so inspiring. I hope you will come join in the fun!