These are photos from prepping kits for my workshops at The Little Blue House in Texas a few weeks ago. Putting together kits is one of the best parts of planning and you can be sure even the online workshops I offer will come with them too!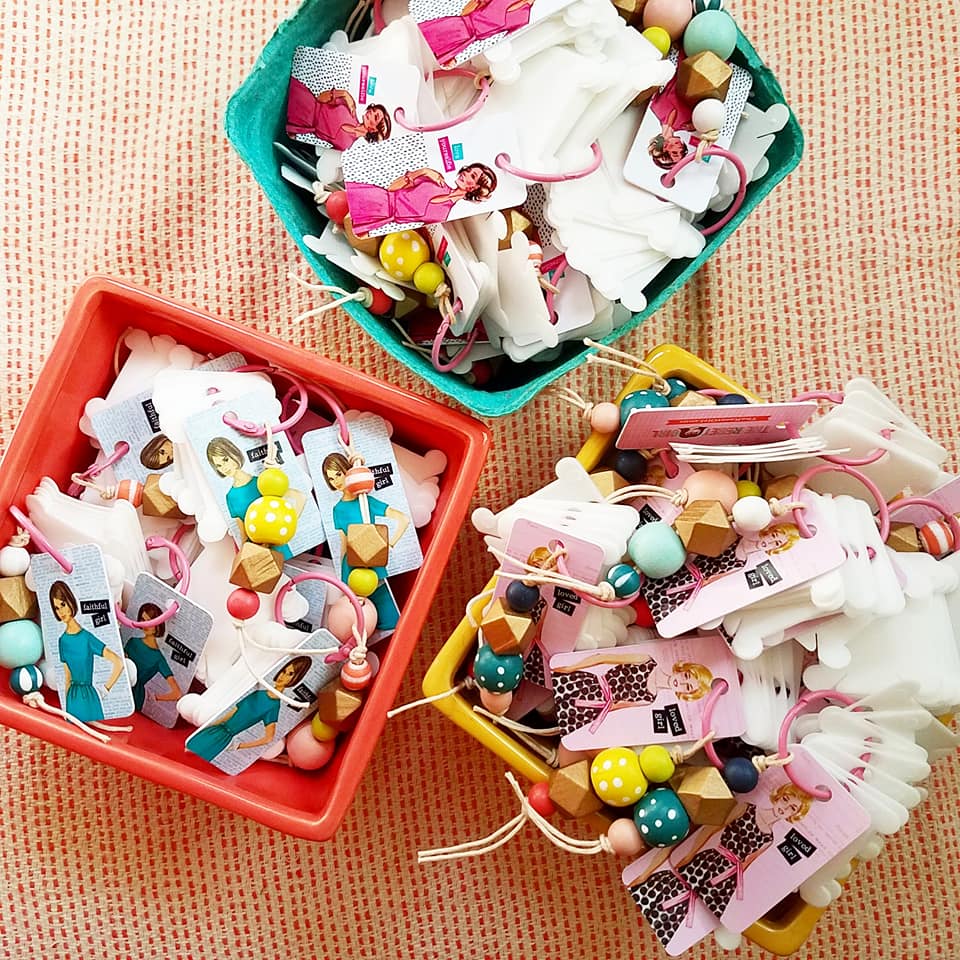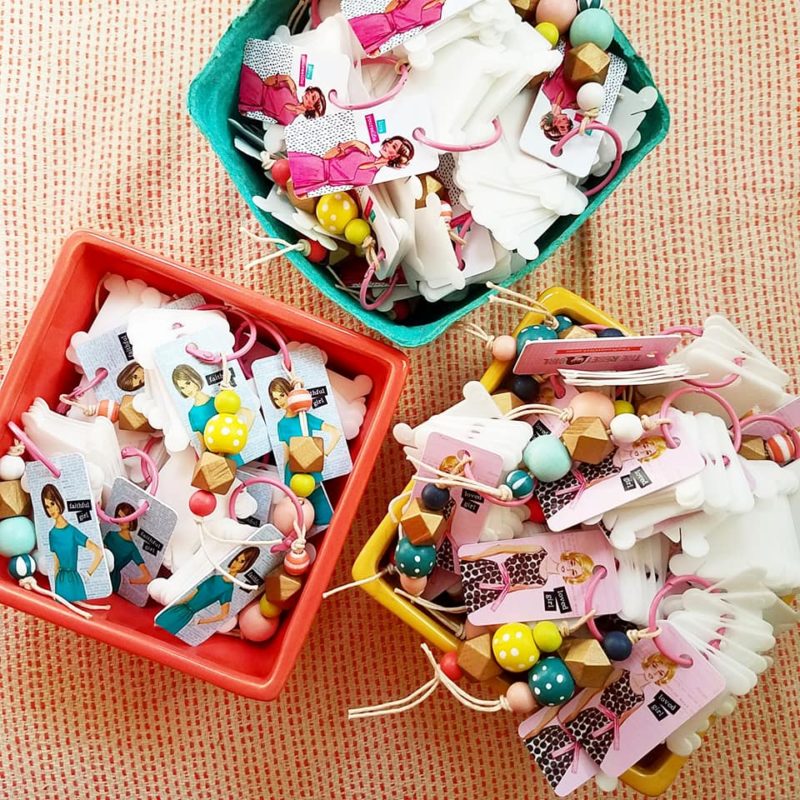 I am excited to be on the road in our RV, Liberty, coming to meet you all. I am working on planning more workshops for next year including Late Night Crafty Club Meetups, online versions of my current workshops and two new retreats (one of them with Shanna Noel of Illustrated Faith!) and a whole weekend at the Lone Star Glamp Inn again! So much yumminess planned! If you want to know where I will be, and possibly come take a class with me, check out this page. I have a handy sheet you can print and take to your local scrapbook store or planner group if you want to make a request for me to teach, as well. Just pick the workshop you like the best and print out the corresponding request sheet. The sheets are linked on each of the class pages.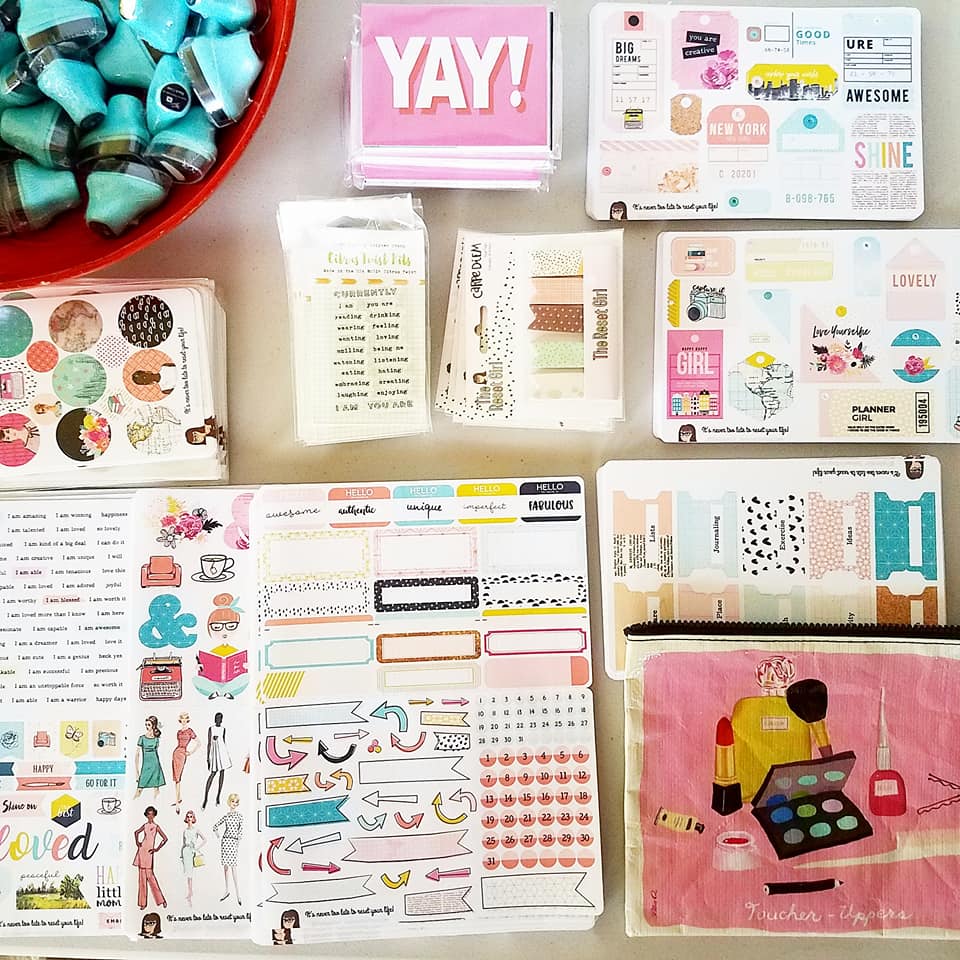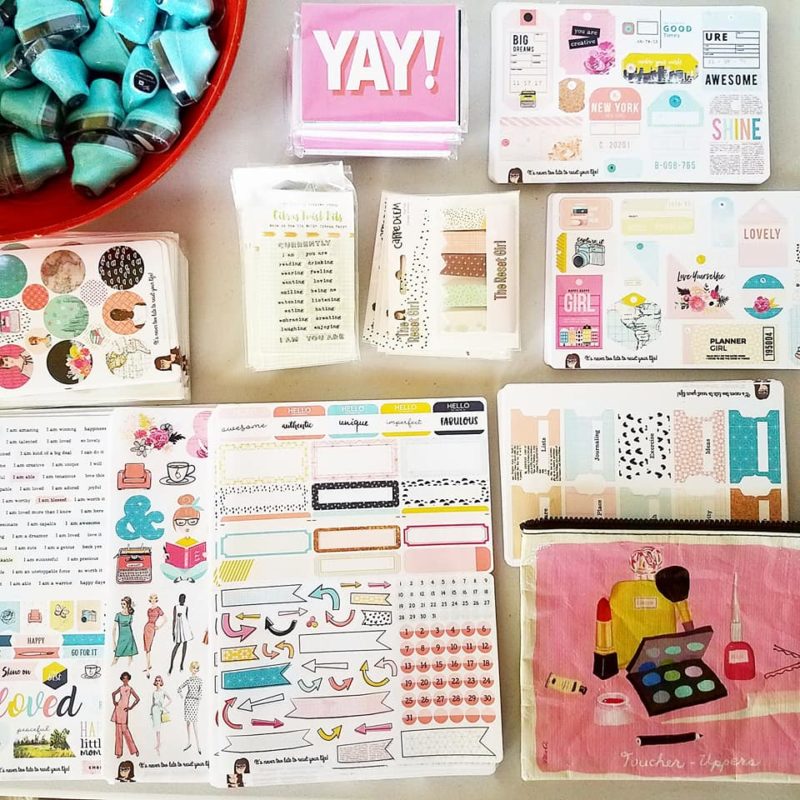 Our Design Team has been happily at work with the Grateful kits. They have produced some adorable projects. We are still looking for some guest design team members. We would like to feature you. If you are interested please email [email protected] with Guest Designer in the subject line. Include your Social Media account names so that we can check you out.
Have a look at the sweetness created by Claudia and Andrea.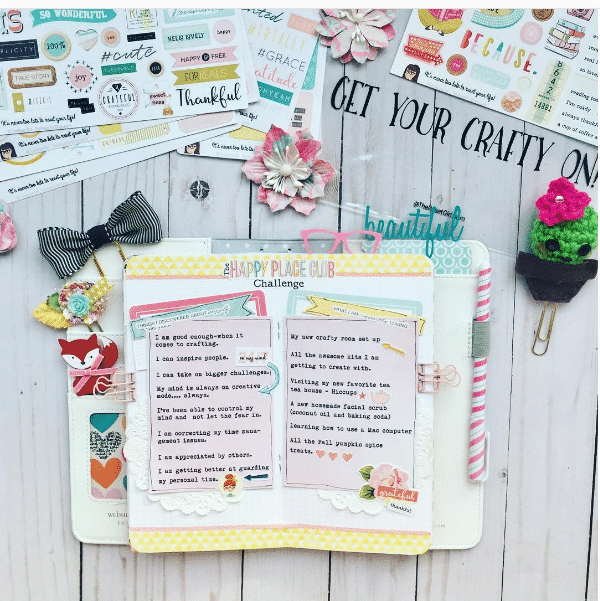 Claudia created this adorable TN spread for The Happy Place Club Challenge, and even made a fun process video for you.
Andrea made this adorable memory page with the Grateful kit.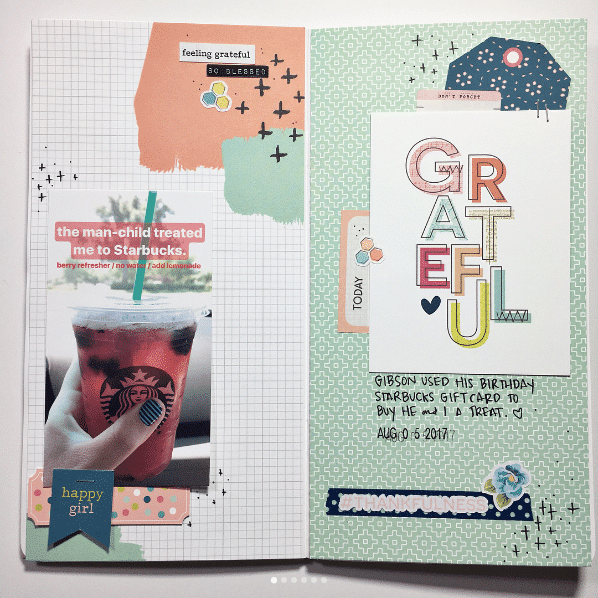 Here are some close ups of the cuteness!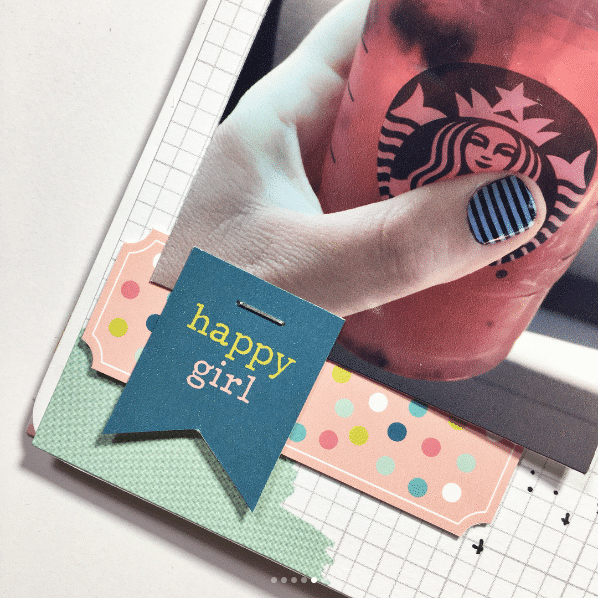 I hope you are having an exciting Fall full of love and gratitude!