My latest collection, Grateful, is here! I haven't been this excited about a collection in a very long time. Judging by your reaction you feel the same way.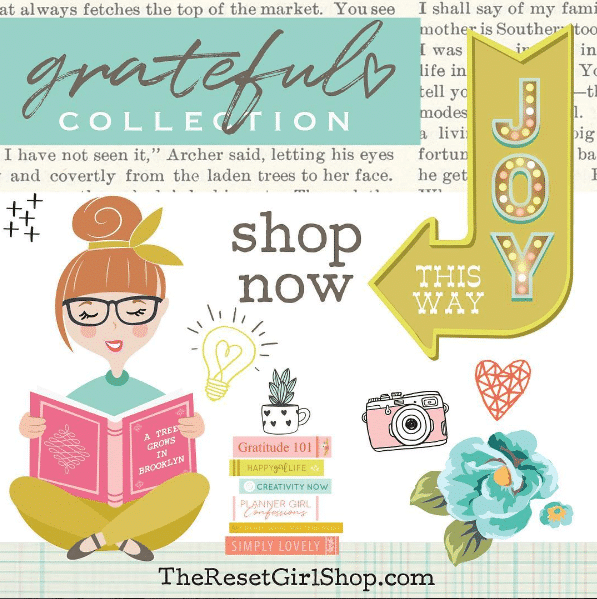 Grateful, our latest collection, should be getting into your hot little hands as we speak. It is filled with all kinds of crafty goodness. I designed it to be used not only for your planner but for scrapbooking, art journaling, and mixed media. I hope you know how grateful I am for you.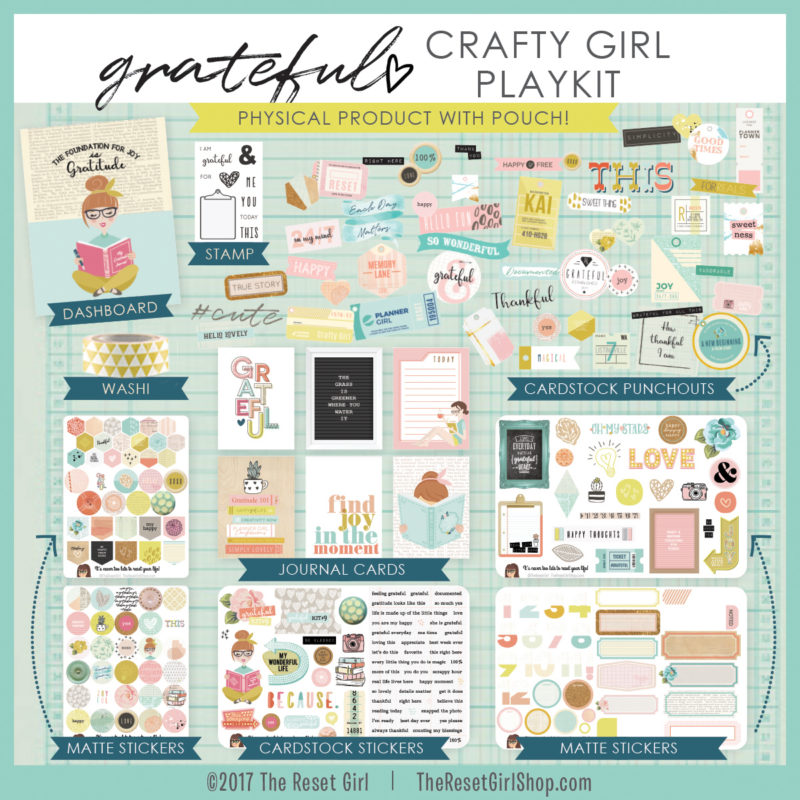 The Grateful Crafty Girl Play Kit has all the awesome you spy above. We brought back those fun stamps that everyone loves. And there is a fun washi in my favorite triangle pattern. This kit introduces our new best friend, Planner Girl Sammy. Check out the Planner Girl, and Sticker Girl kits as well, they are chock full of fun.
This collection is all about documenting your gratitude. Being grateful for the things in your life that you sometimes take for granted is the best way to cultivate hope and happiness.
If you hadn't heard yet, we had our soft opening of the Print & Snip Shop You can find add-ons for some of our most popular collections that you can download and print at home. There are even extras for our Grateful kit.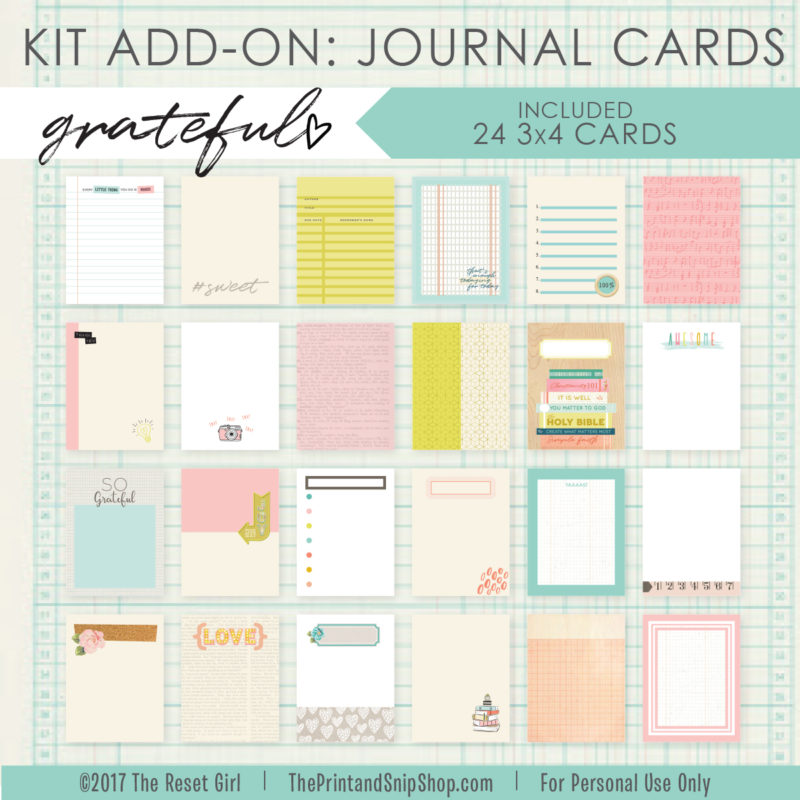 And the much anticipated Planner Covers that I created for you, and that you have seen in my YouTube videos.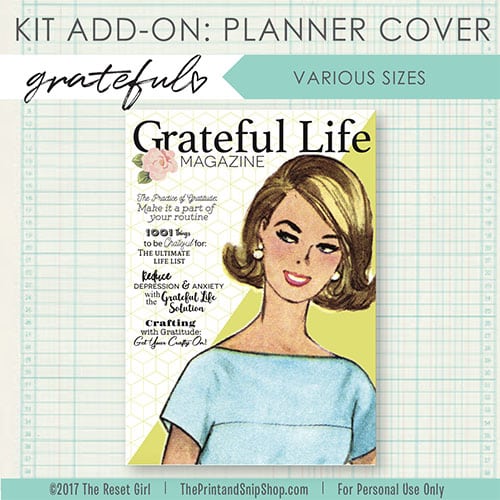 I am so fortunate to have an amazing Design Team. Go check out the fun unboxing videos by Andrea and Claudia so you can get up close and personal with this fun collection.
I will be back tomorrow with more from our design team and news about some upcoming workshops. You never know, I might be coming to your town. You won't want to miss it.